Name/location/discipline

Mana / I was born in Eastern Europe but living happily in Switzerland / I am working for Kurierzentrale and I love my workhorses: fixed, singlespeed and cx geared – choosing after my mood and/or socks (:

What does riding mean to you?
Depending on the day: sometimes just work and nothing more at all. Friyay leg burns if the whole week was windy… But sometimes I am not even realizing that I am working. Cantering through the city on my rainbow unicorn and nothing matters to me like I am one in the traffic.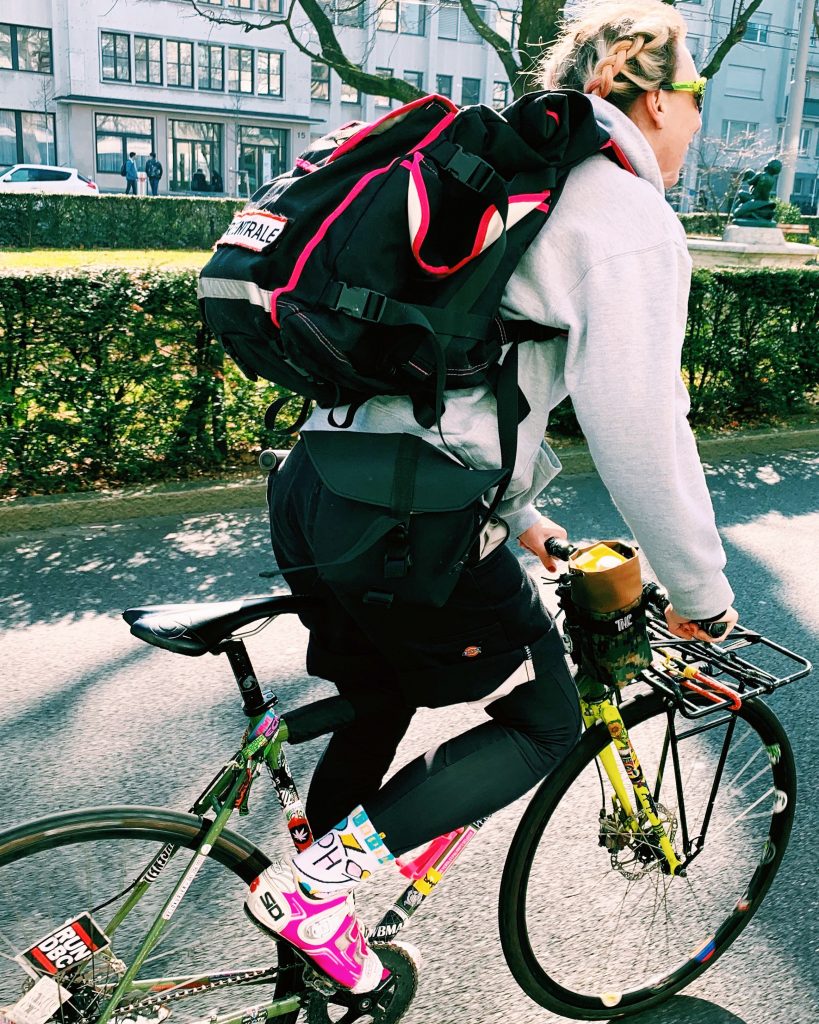 What is your favourite set up?

I love all my bikes. Everything is perfectly measured for me. I love my fixed with the cool panter painting. I love my singlespeed with the front rack. I love my cx with the drop bars and fenders. My bike my home.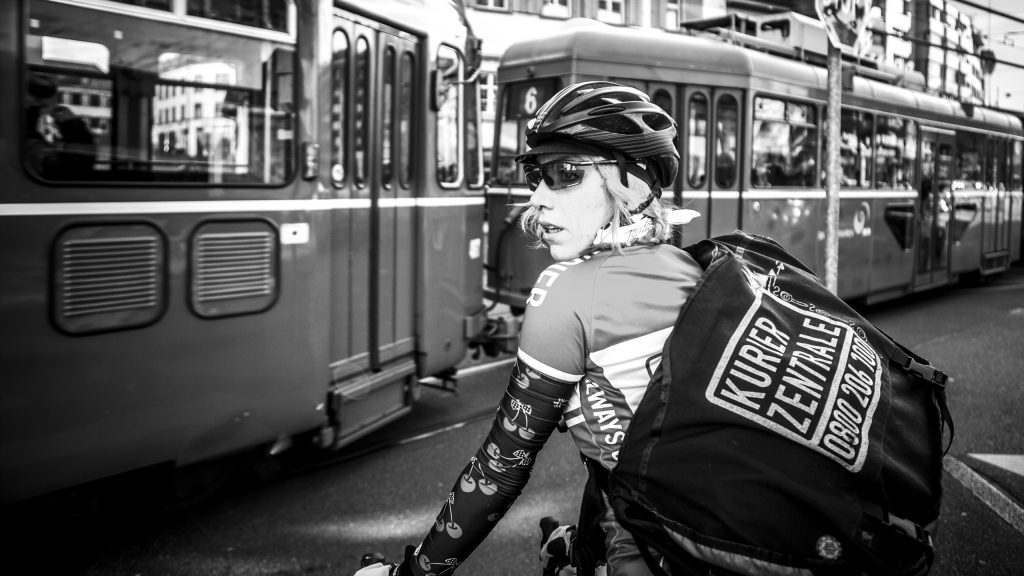 Do you think the environment is male dominated? If yes what are your thoughts about it?

Yes it is. But It's fine.We are living in a man dominated world anyway. But the girls are getting stronger and braver and be aware: though chicks are coming! The change is in the air! [meow]

Any riding plans for the future?

Riding my shifts (and horse) [hihihi]. And the summer is coming! I will be definitely at the ECMC and at the German Champs in Duisburg. So sorry but Jakarta [Cycle Messenger World Championships 2019] is not for my wallet in this year…
As an everyday-working messenger can't plan more ride because I am working my a** off and still need a regeneration time for the next week. Yes I am getting older too (: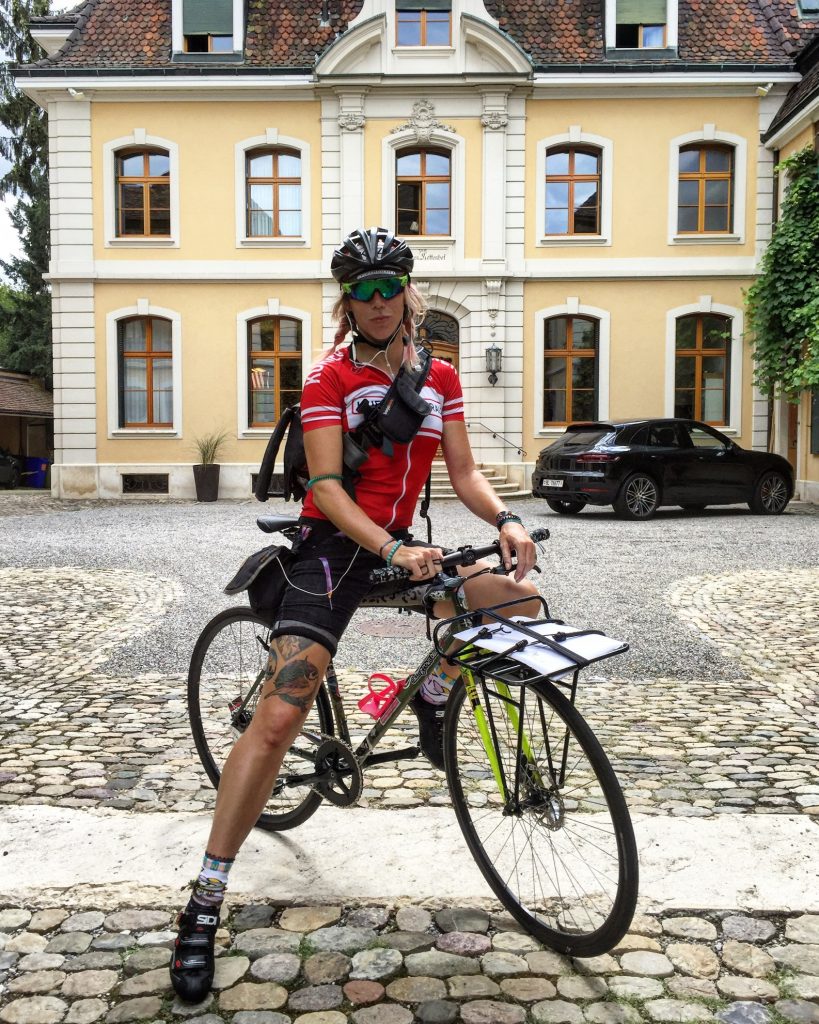 Ride like a girl is a series of interviews with WTF (women *trans femme) riders from around the world. If you would like to be contributed drop us an email.