Name/location/discipline
Katarzyna/Wrocław (Poland) now, Portugal soon/fixed + bike polo + road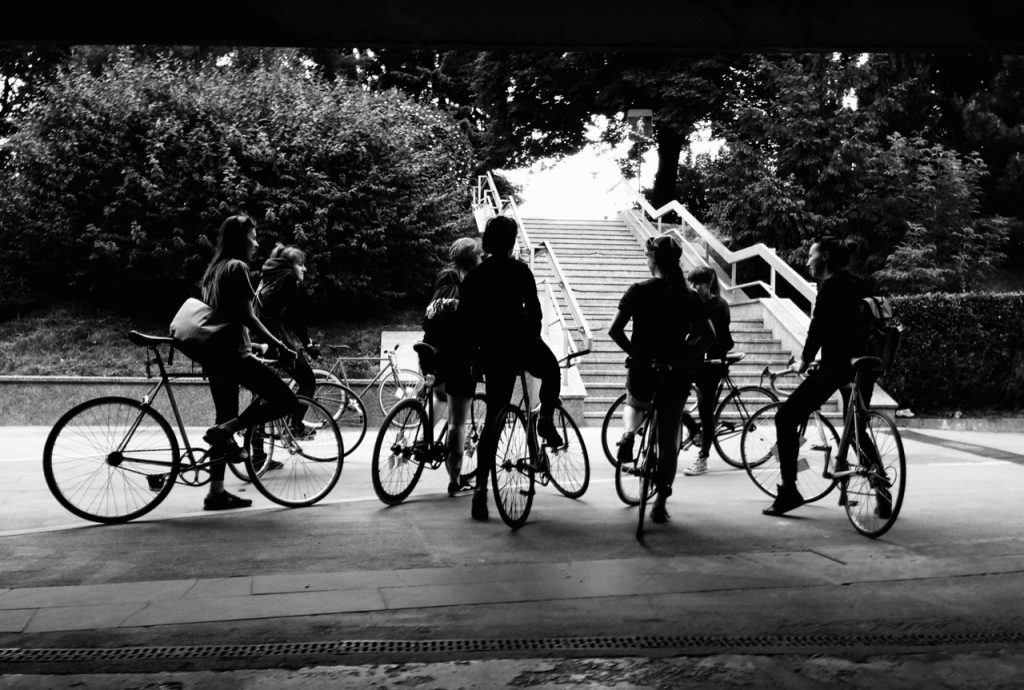 What does riding mean to you?
Riding is freedom. Bikes really bring friends together, a family type of community. In almost every city there is somebody connected to the fixed gear culture or bike polo, so it makes it easier to travel and they are super open to help you, meet you and host you. I enjoy the fact that bikes draw people who are little bit rebellious or outside the norms and they care about something more than just themselves.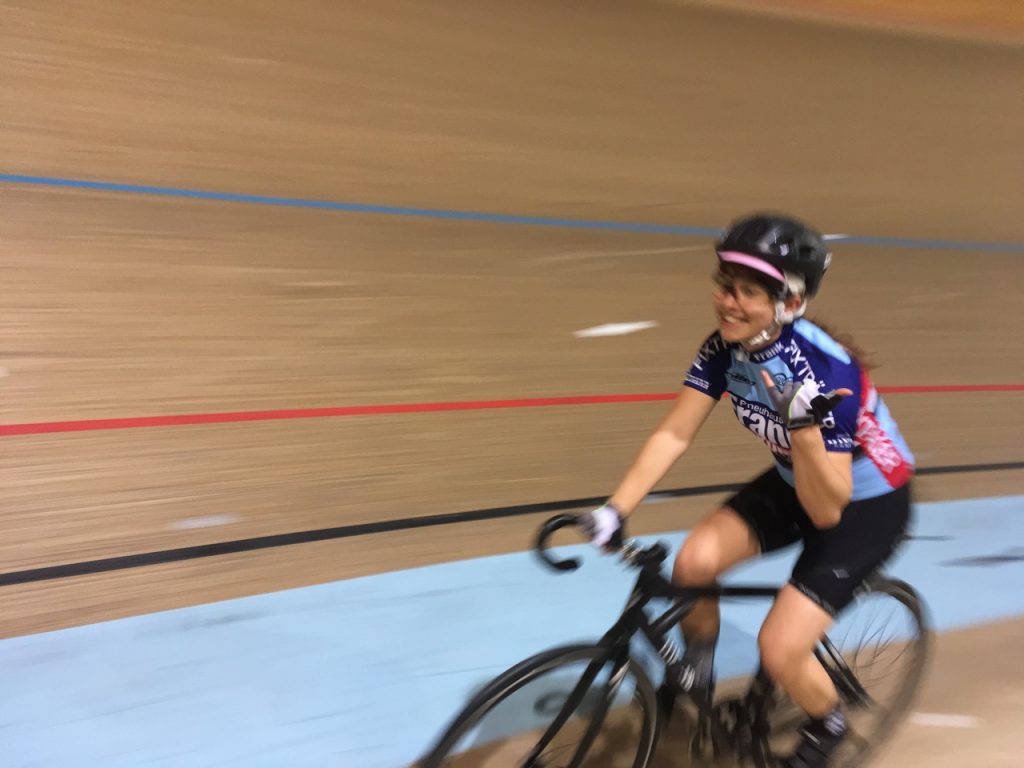 What is your favourite set up?
Every set up which allows me to move, I hate walking in the city. But if I had to choose, I think it's my first fixie, put together by one of my friends on a frame by Ted James, it has got a lot of memories through the last five years of life challenges.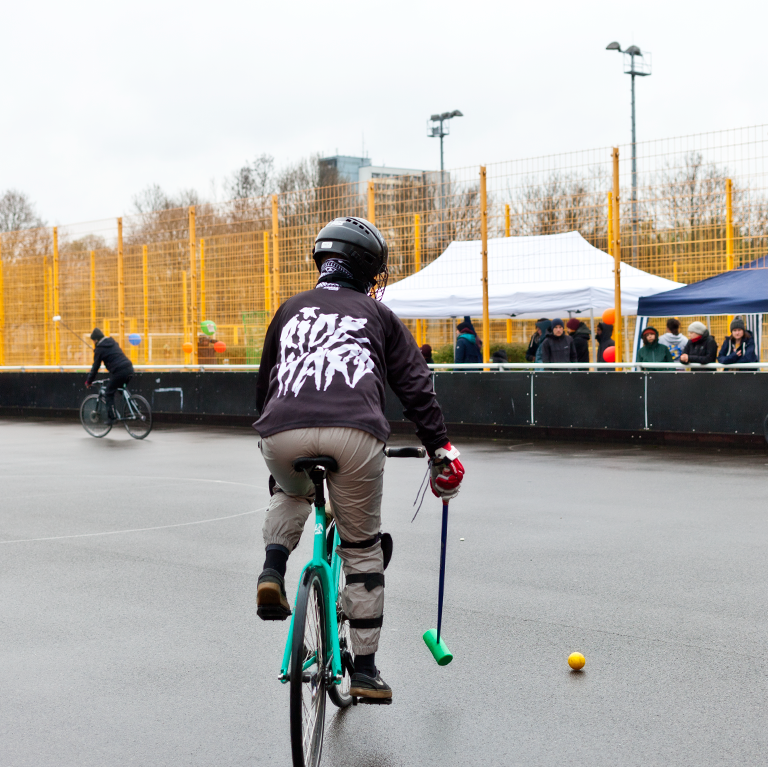 Do you think the environment is male dominated?
I think there are statistically more men playing polo, riding as bike messengers, but there is no division in genders in those fields and I don't feel masculinity taking over, maybe a little bit in myself. Everybody is welcomed to join, except assholes and rude people. I feel that the number of riding girls is increasing, they feel that it's giving them power, tolerance, security and family vibes. I'm not a profesional rider, but what I see at competitions, especially fixed gear criteriums, many organizers underestimate girls' skill levels and their power and that they are sometimes faster than men. I like the idea of the mixed teams in bike polo, it's definitely giving different feeling. Everybody has different skillsets and unique character to their style of playing so they can all go along and complete eachother.
So the answer if it male dominated? Yes and no, I never heard that I am forbidden to or discouraged from riding because of my gender, except it sometimes happened that we couldn't organise a race on the velodrome, simply due to the fact that there weren't enough girls to race. So I think it's beneficial at a certain point to shift the focus from gender, creating further divisions through categories and labels, and to try to unite us equally on the same playing field and ride along together as humans.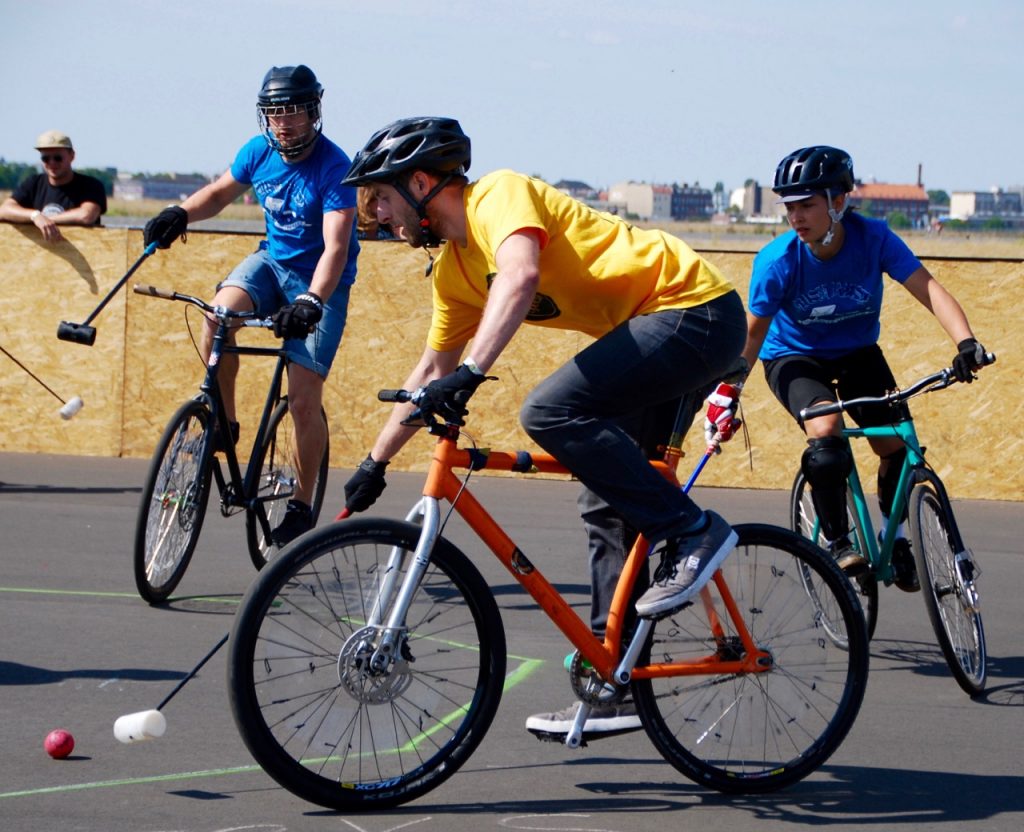 Any riding plans for the future?
Bike polo definitely gives a lot of opportunites to travel, riding only on the court, outside of it I feel like a hamster on the wheel. I'm going to be playing in Porto (Porto Open) and in Berlin for two tournaments (Mallet Dolorosa and Berlin Mixed). Maybe I will join up with the ECMC or PCMC in the summer. And hopefully some events on Wrocław's velodrome – we have a really nice crew here – and demanding concrete track. Who knows, I tend to be spontaneous.