Name/location/discipline
Gloria / Italian Heart, Berlin-based / Fixed-gear, Road *NEW*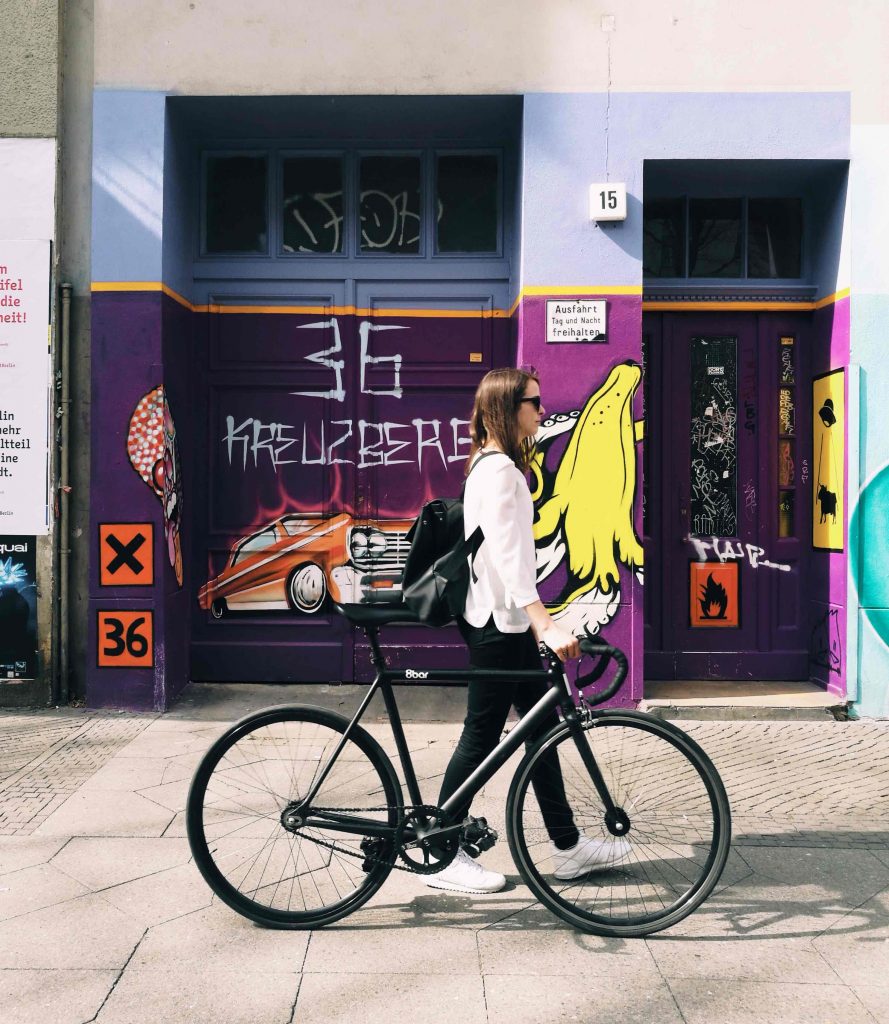 What does riding mean to you?
When I moved to Berlin almost 3 years ago, I didn't have so many friends, and it was really hard to start a new life: I left everything in between Como and Milan, my parents and my friends, smiles and tears. But not my bike. It was the first thing that I asked my parents to send me.

At that time I was riding a turquoise and heavy Create Bikes; it was the first bike I'd bought, and I was treating it like a jewel. I started riding it with the free-wheel gear, and then I turned the wheel to the fixie side.

After a few months of riding it in Berlin, I decided to upgrade my skills in riding fixed-gear, and I found a second-hand 8Bar. Best choice ever! I was going everywhere with it. The memory is still fresh in my mind of the day when I did 100k with an Italian friend of mine: it was really tough to ride non-stop but we made it!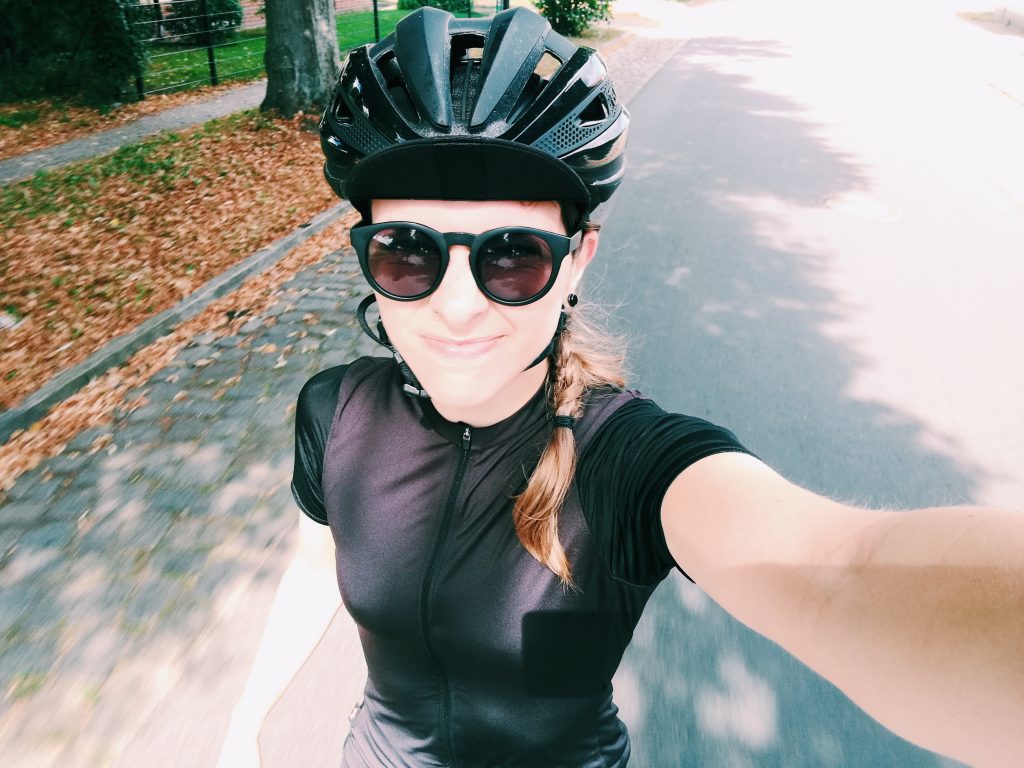 Recently I bought a Canyon Endurace WMN AL Disc 7.0, finally. For me, there was always a limit with my fixie bike: long distances. I don't have that problem anymore with my new and shiny road bike.

I feel so connected with my bikes that I also gave them names: the Create was called Camilla, the 8Bar is called Fritz, the Canyon is called Bella. Am I crazy? Maybe… yes.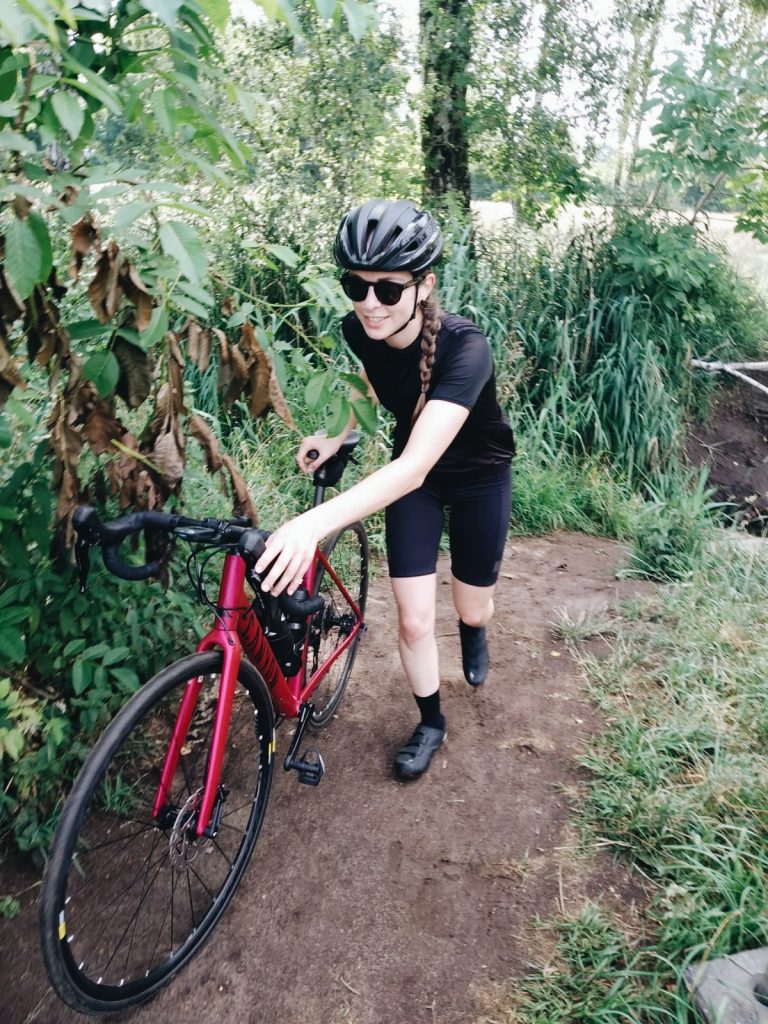 What is your favourite set up?
I ride my 8bar bike every day: from going to work at Blinkist or to the supermarket. The road bike is only for long rides or for those beautiful weekends where I meet new cyclists or some bike friends are training me to be less lazy 😛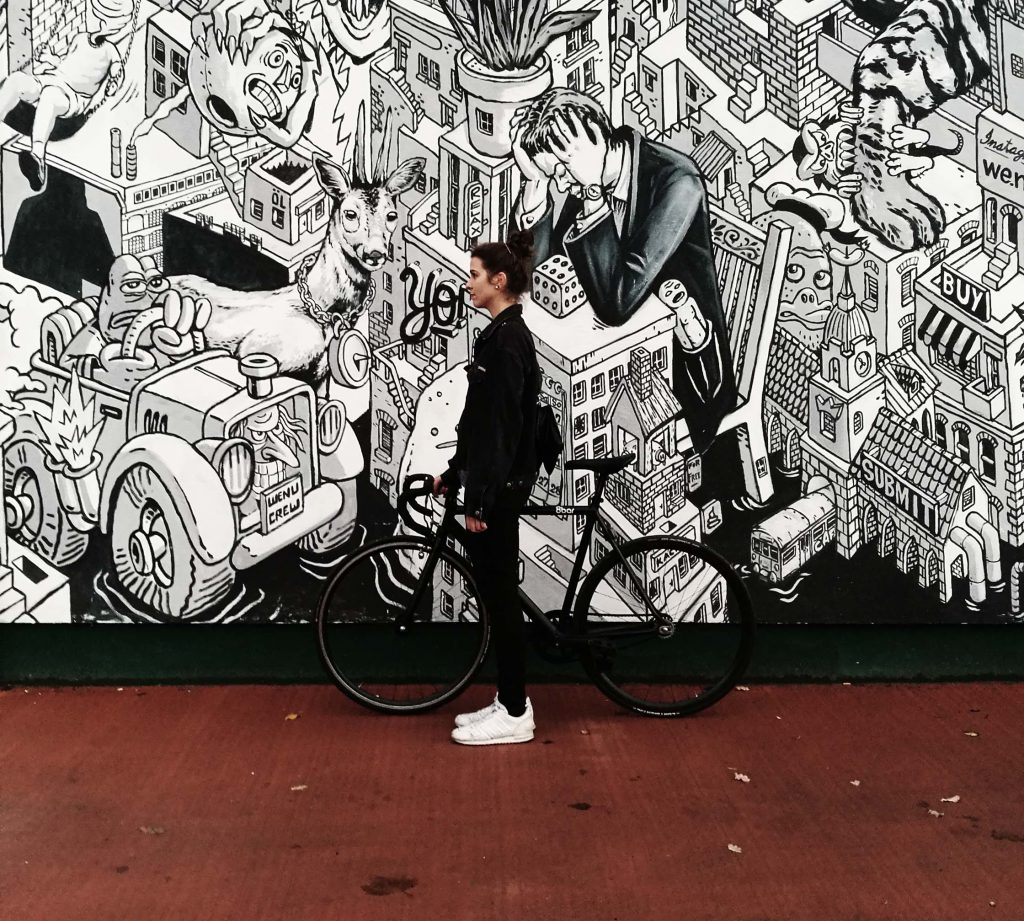 Do you think the environment is male dominated? If yes what are your thoughts about it?
SHE36 is running a petition to get rid of the tradition of podium girls at Tour De France 2019. You should have a look at it, and sign it! https://www.change.org/p/tourdefrance-get-rid-of-podium-girls-amaurysport-letour-chprudhomme-2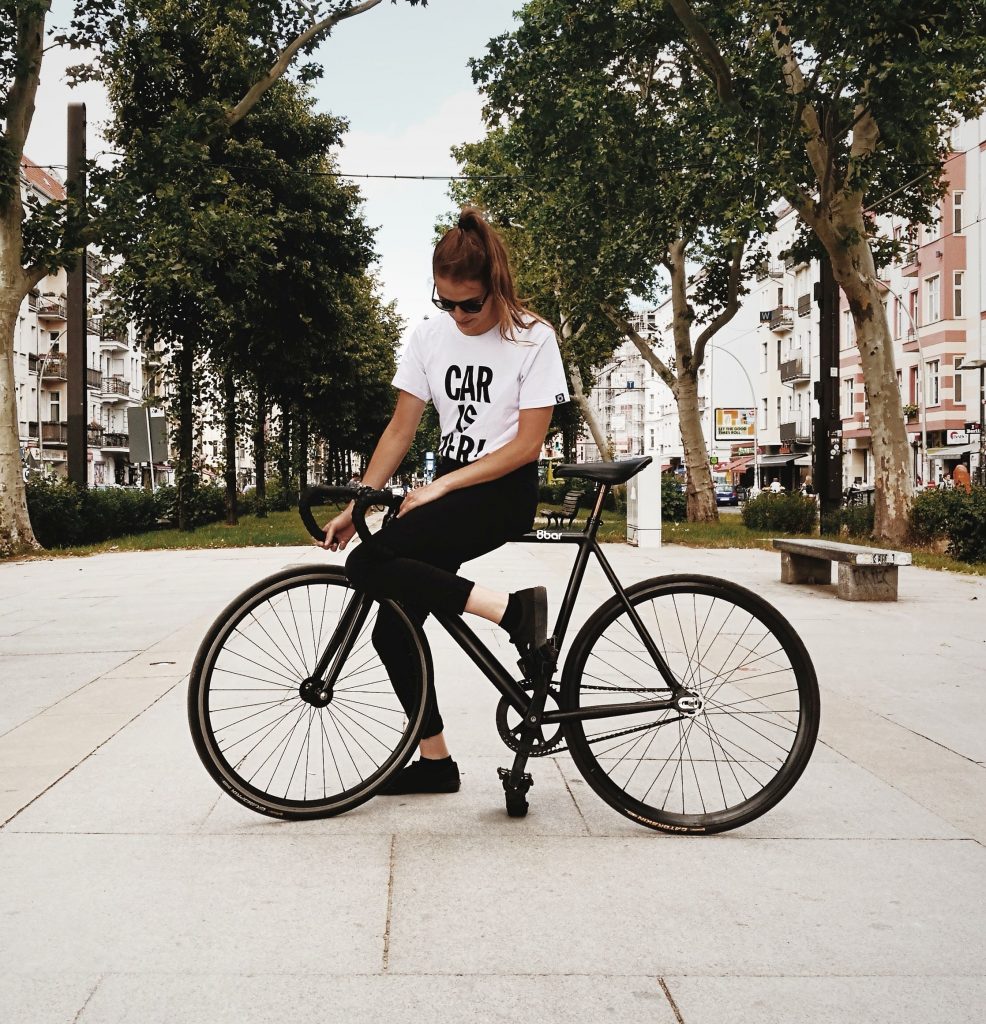 Any riding plans for the future?
I still have it on my list to ride from Berlin to Copenhagen: I'd be super excited to do it, but the problem is to find people that would love to join me on this trip, as it requires taking some days off from work and to ride at least 150k a day (it's not a super-beginner-ride).

I might ride around Lago di Como in October with my Italian friends. I'll go back to Italy to see the Giro di Lombardia, and it's a perfect occasion for renting a bike (it's too expensive to bring mine with me) and riding around my beautiful lake.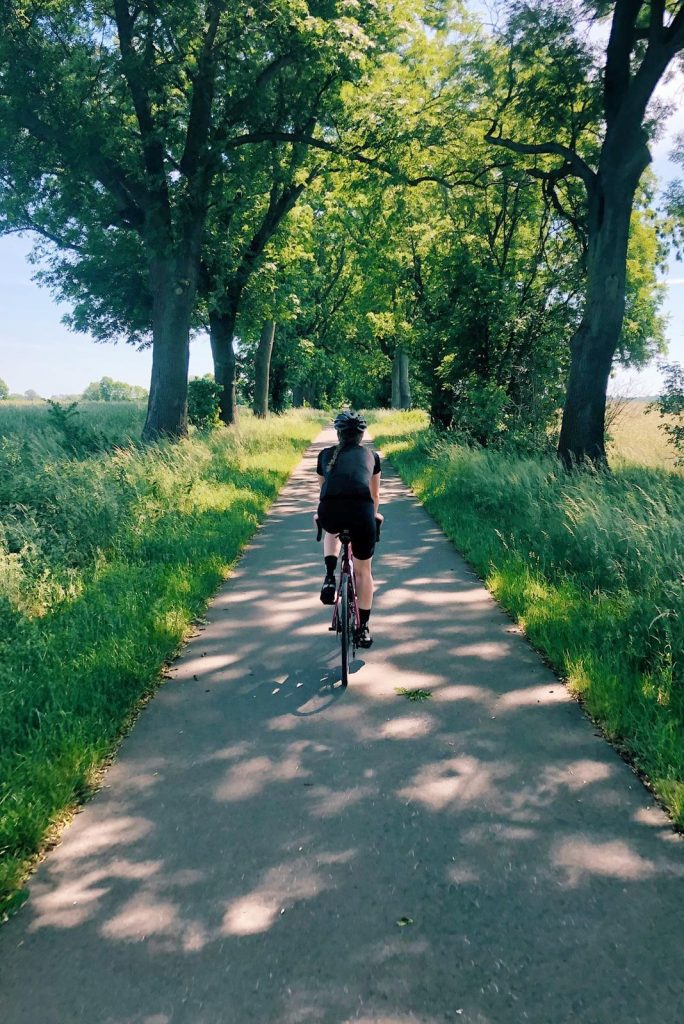 Ride like a girl is a series of interviews with WTF (women *trans femme) riders from around the world. If you would like to be contributed drop us an email.