Name/location/discipline
I'm Julia. I work as a bike mechanic in Gothenburg, the second largest city in Sweden.
At the moment I only own one bicycle, it's my reliable steel touring bike "Skib" that takes me wherever I want or need to go, all year around!
We are doing longer trips as well as the daily commute to work. I'm planning on getting a lighter gravel bike at some point soon to be able to keep my adventure bike ready for adventures, and something else for daily commute and #microadventures.
What does riding mean to you?
Riding my bike is freedom! It gives me energy and a happy face. Riding my bike means everything for me, without even knowing it until I stop. I get my daily exercise without even pushing it. I feel stronger by exhausting myself.
Riding my bike to places makes me free to leave from A and finish at B without being stuck to timetables. Also riding with friends, who are as in to bikes like I am, makes me feel that I have a community and a family that's always there for me! Cyclists are in general amazing people!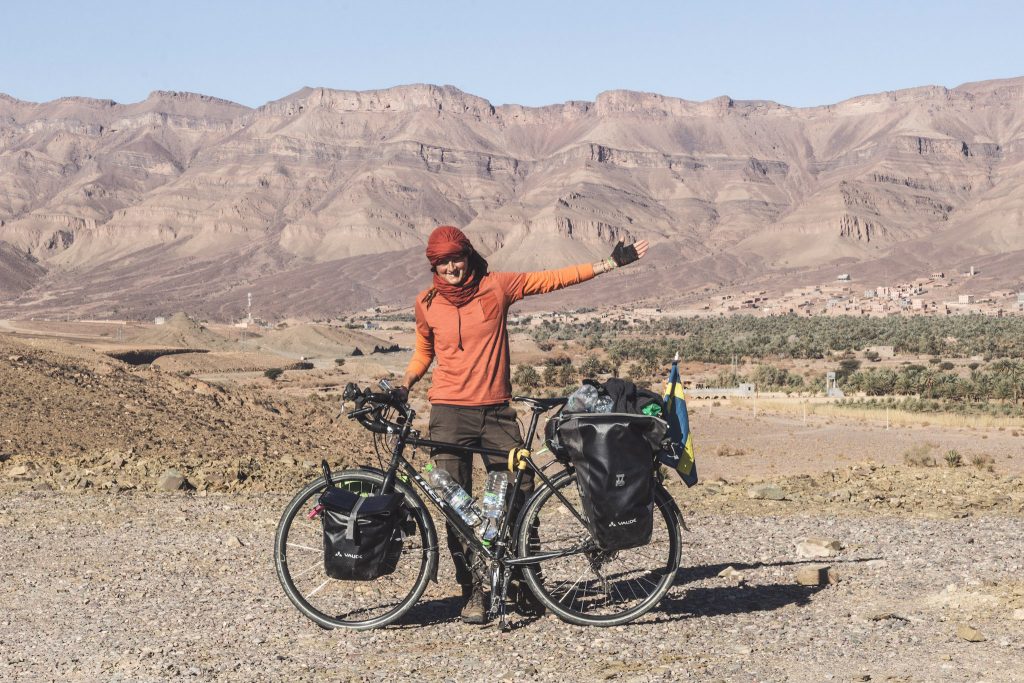 What is your favourite set up?
I've tried a traditional bike touring setup on a previous adventure and it worked well. For the adventure that I'm on right now I decided to try a mix of bike touring and bike packing though I realized I would not need four big bags. I have a Pelago commuter rack that I can top load with a dry bag that carries my clothes, two smaller panniers that carries food, kitchen and repair kits, a frame bag that takes all my electronics and a seat pack that carries my home: containing tent, mattress, pillows and sleeping bag. In the back I also mounted two extra bottle cages for water. This is so far my favourite setup for warmer conditions 🤩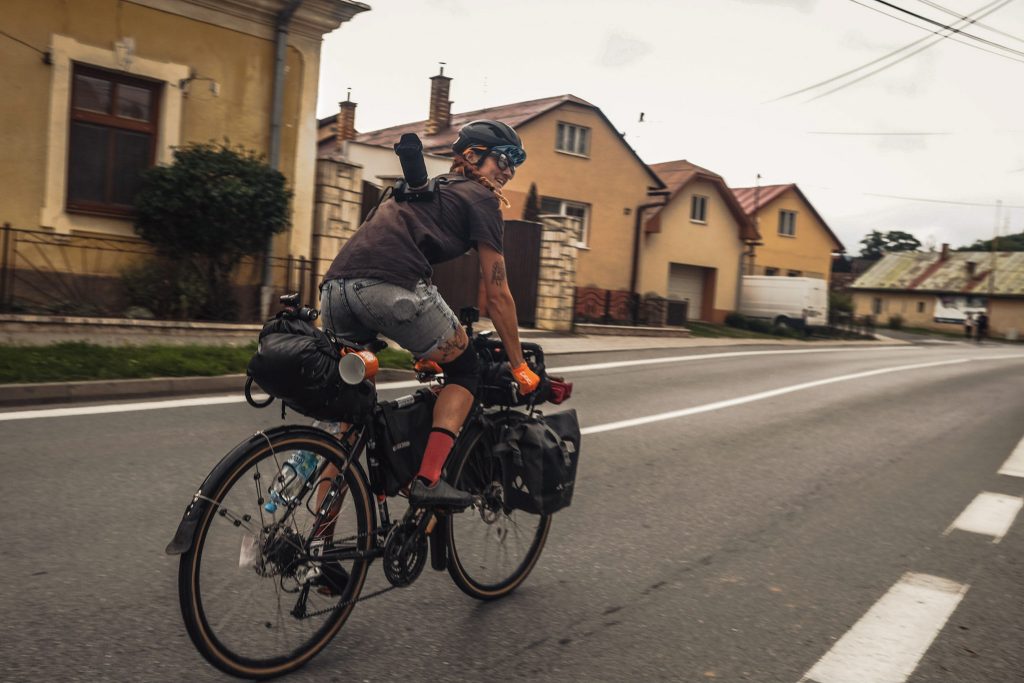 Do you think the environment is male dominated? If yes what are your thoughts about it?
It's definitely male dominated. I would say I'm pretty used to hanging out with men since long way back so I'm not really bothered by it. But I also feel I'm connecting easier with women that ride bikes than if they where not into bikes. Maybe because that is my biggest interest. If it will change in the future I think depends on that kind of bike community you belong to. I definitely see and meet more women cyclists as I travel the world and together we all make a community that it seem everyone enjoy. I'm happy if more girls would step up and be proud of their involving in bikes, but I would say as it is now I never feel less of a cyclist just because of my gender.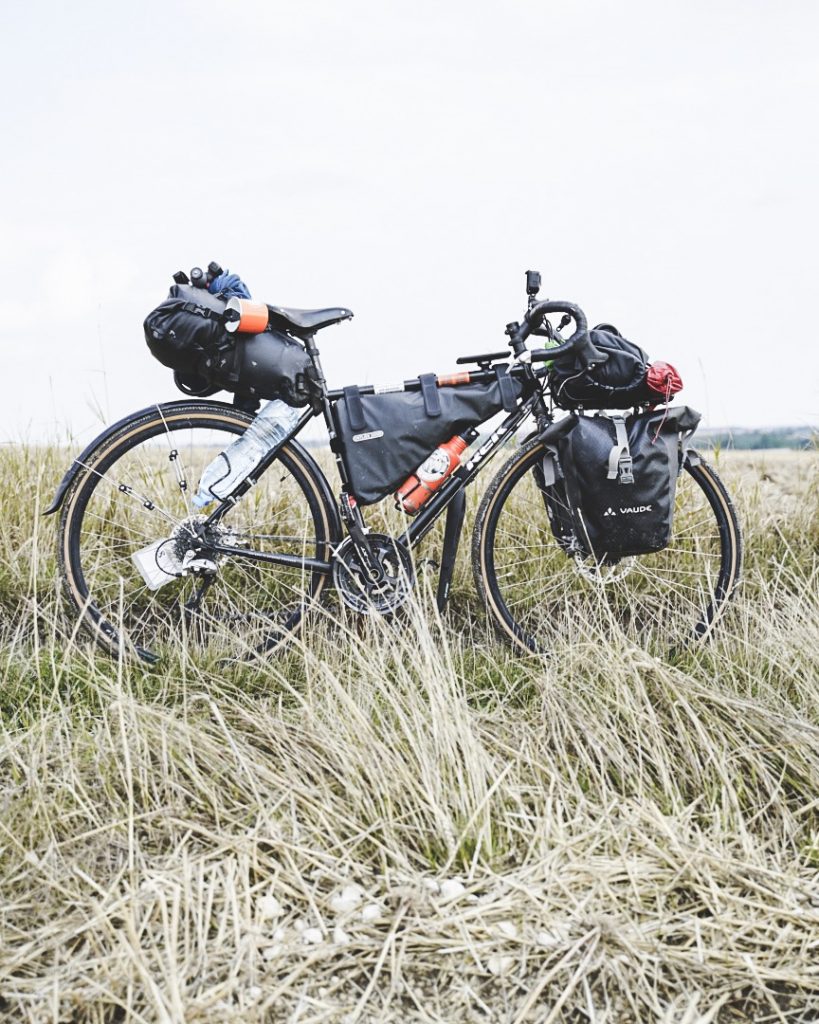 Any riding plans for the future?
Yes! I have no set plan at the moment. But I know that travelling by bike is what I love to do. I still have a wish to ride across Africa some day. Until then I'm working on a plan of how to make money on the road! Also, I'm always taking the chances to go on micro adventures, as often as I can!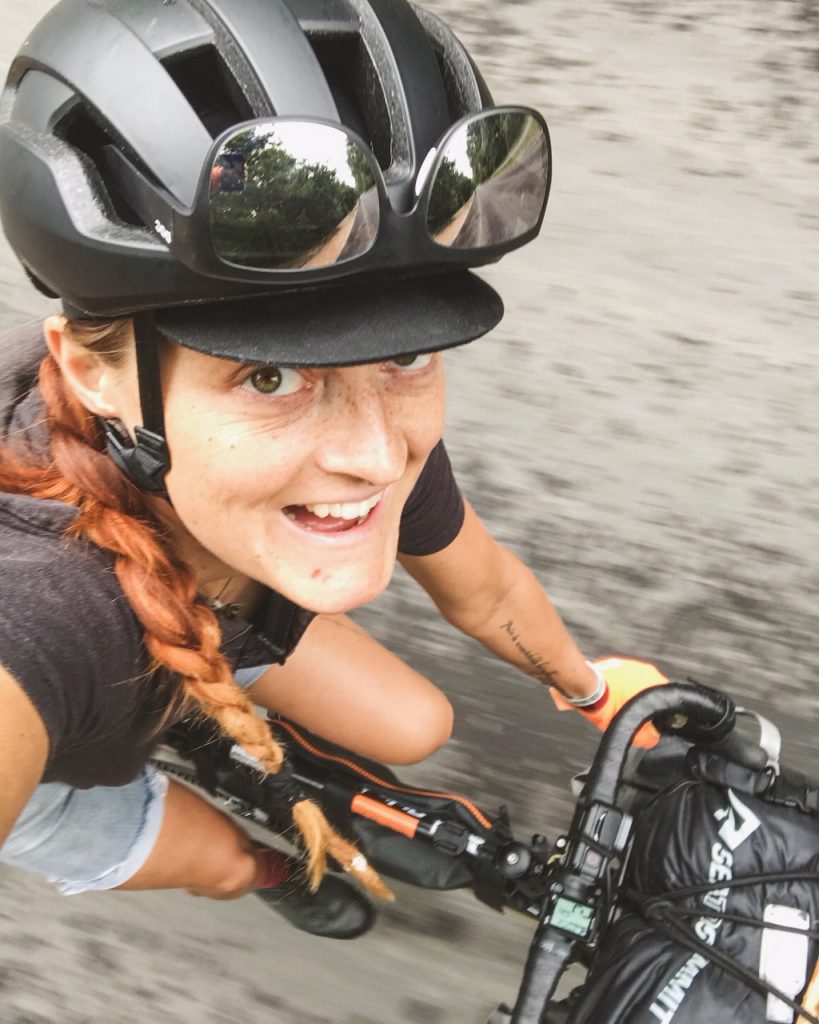 Ride like a girl is a series of interviews with WTF (women *trans femme) riders from around the world. If you would like to be contributed drop us an email.