Name/location/discipline
Amanda Bryan and I hail from Bellingham, WA (USA) but I currently live in Fayettville, WV. I enjoy many different disciplines of the sport but I mostly identify as a mountain biker. My riding preference is more on the gravity spectrum of MTB'ing but I also really enjoy multi-day bikepacking adventures  or spending an afternoon at the local pumptrack.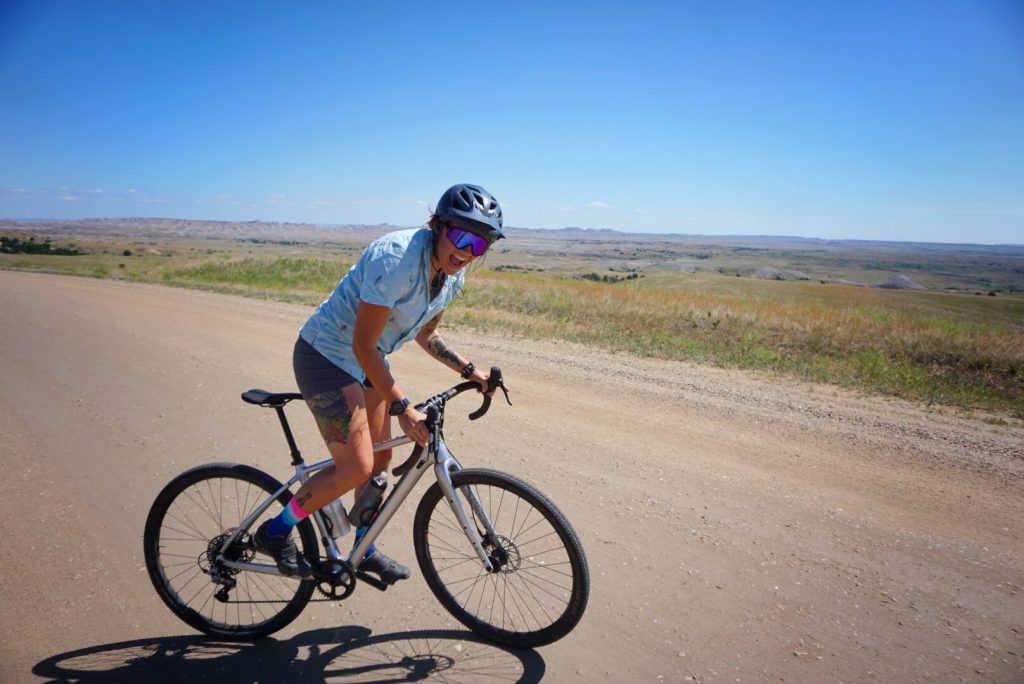 What does riding mean to you?
This, to me, is a really big question. Bicycles gave me a purpose and riding gave me an outlet that I didn't know I needed. Before I discovered mountain bikes, I was pretty lost. I was living in Seattle, WA half-ass going to college and working 4 part time jobs. Burning the candle at both ends is an understatement.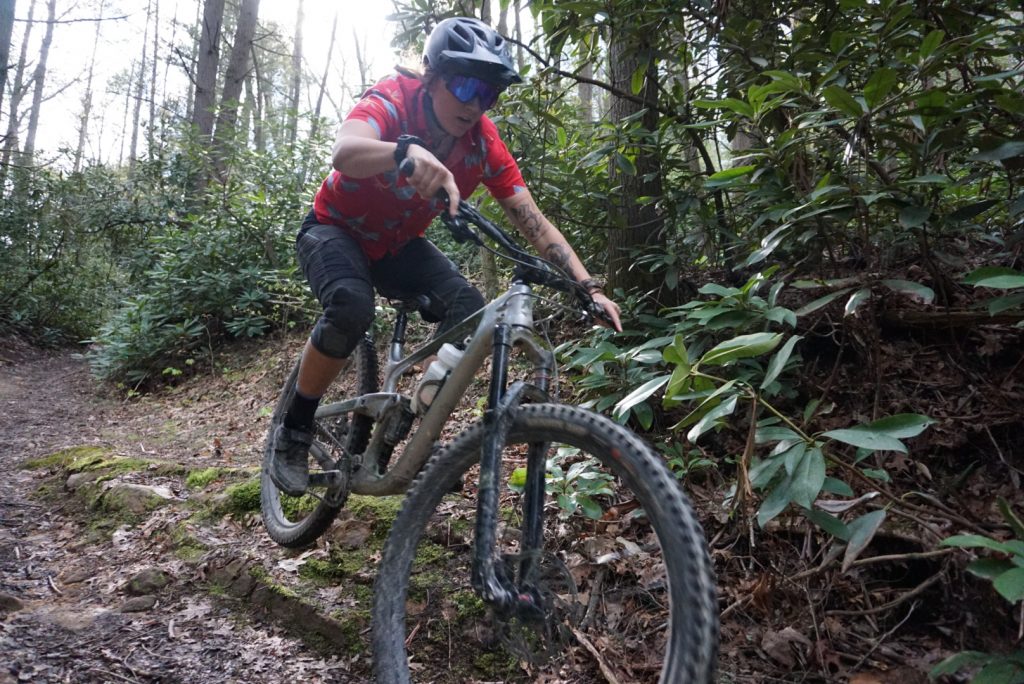 Then I discovered mountain biking and it brought me back to being curious about the natural world. Riding brought me back to being a kid that spends all day in the dirt, in the woods. Bicycles made me think about mental health and its relationship to my physical health. This incredible machine introduced me to an amazing community that networks globally!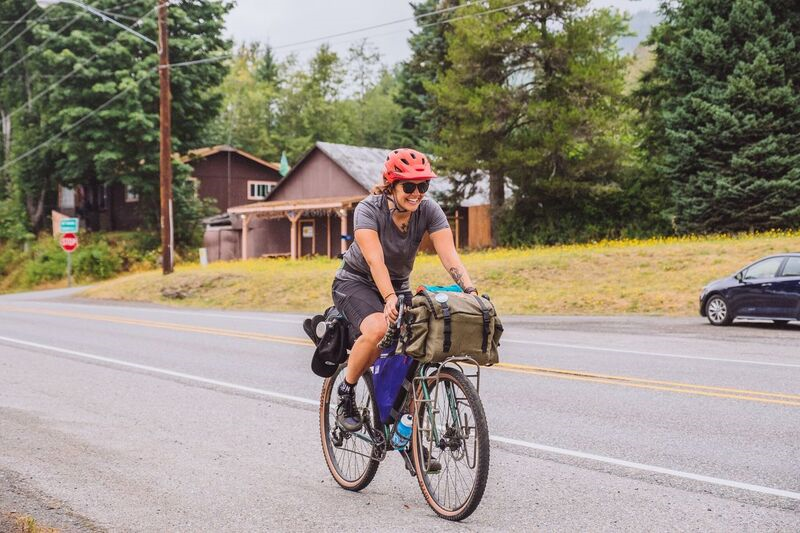 Riding my bike has given me the opportunity to travel the country and create a family that spreads across the US. My bicycle has taken me to foreign countries and has allowed me to experience other cultures all from my saddle. Riding to me means choosing freedom and mental health and community.
What is your favourite set up?
I don't have a favourite so I'll share a few if that's ok!
I love my full-suspension bikes with all my heart but nothing rides like a steel Kona Honzo. The geo and material of that bike is designed for pure shredding. It's snappy and playful and wants to be in the air and feels the most at home on steep, chunky terrain. Even though Kona markets it as a all-mountain hardtail, which it is, it's my weapon of choice for XC days and long pedals. I rock the Tenet Bodem C bar with a 25mm rise and cut at 770mm length. That's combined with a Chromag BZA 35mm stem. I have Hope pro 4 hubs laced up to WTB rims that sport Maxxis Minions front and rear.
The bikepacking rig of choice for me is a Kona Unit X. I have the 2020 model that shows off a beautiful champagne gold and might be my most favourite thing about this bike. Its current setup is a pair of Soma Osprey swept back handle bars for wrist comfort and 29X3.0 WTB ranger tires. I took this bike on the 300 mile Cape Loop route at the southern tip of the Baja Peninsula, at the beginning of the year and the tires were clutch for all the sand. The Unit X rocks a PackNW frame bag at all times that is a custom, handmade frame bag by a women own and lead business out of Bellingham, WA. Almost all of my bags for bike trips are made by Hilary at PackNW.
I feel I have to talk about my cruiser townie bicycle. I own a 2015 Humuhumu. That's short for the original name Humuhumu Nukunuku a Pua'a – after a Hawaiian native fish – and is one of the most cool looking cruiser bikes, ever. It has a heavy moto influence and is set up single speed. I have the teal frame and I dressed it up with custom purple glitter decals and purple cog and chainring along with purple cable and housing. It always turns heads when I'm pedaling around the city or have it parked outside the pub.
Do you think the environment is male dominated? If yes what are your
thoughts about it?
I do think the cycling industry is male-dominated and I believe that it hurts the cycling industry as a whole. Most companies are owned and operated by a white, cis male population and most upper level, management positions are held by cis men. The majority of bike shops are owned my cis men and the majority of folks that are employed in bike shops are cis-gendered men.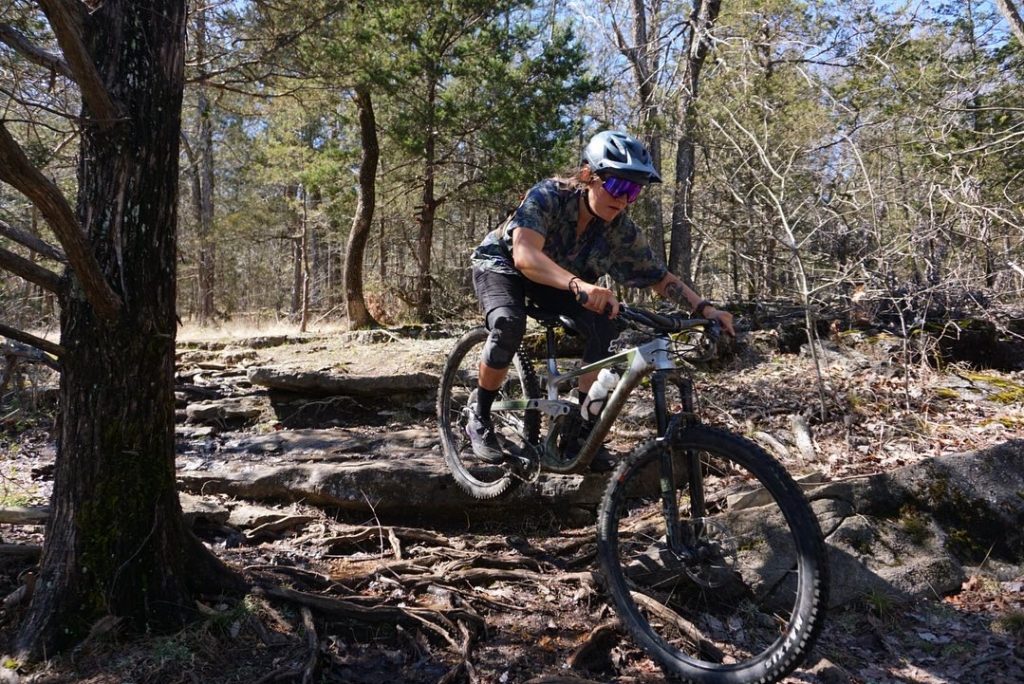 I am currently employed by a bicycle company and I am the only female on a sales team of 11 in the USA. Part of my job is to visit bike shops across the United States and I am often the only woman in the shop and on shop rides. When I get to walk in to a shop and work with a non-cis male owner or manager, I get stoked! When I get invited to a women's ride or a FTW ride, I feel safe and that energy space fills the tank. I don't just think it should change, I think it has to change. We need to see more non-cis men in leadership roles and more of those folks at the table, at all times.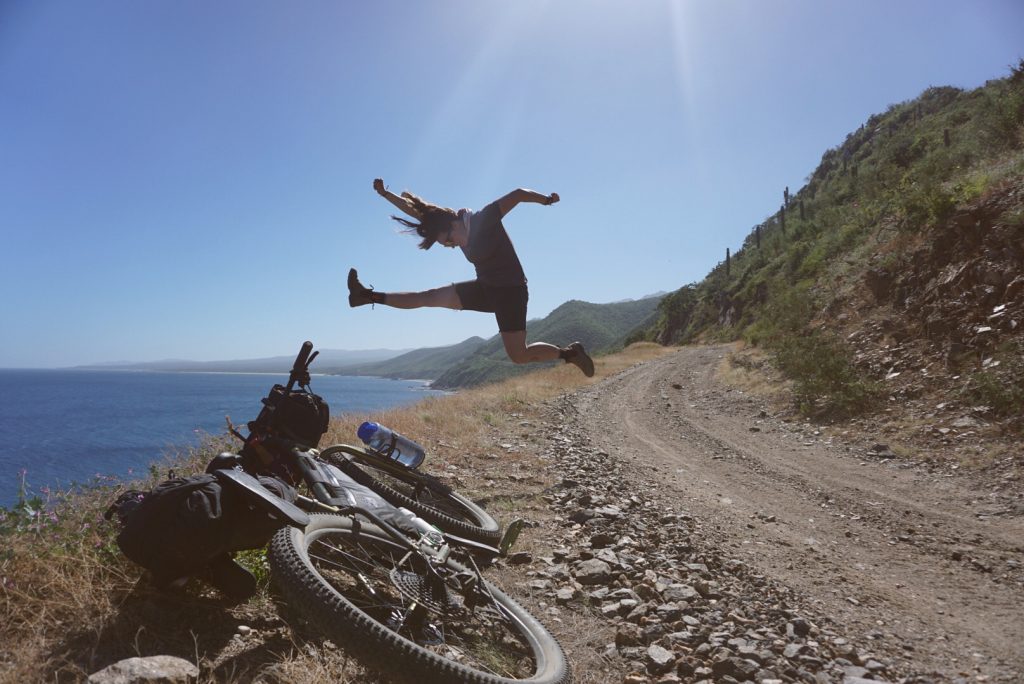 Any riding plans for the future?
At the time of writing this, the USA is dealing with the COVID-19 pandemic nationwide so most of my big riding plans are on hold but I have a MTB trip to Oaxaca, Mexico with a group of women riders that I'm really looking forward to. I've also got a bikepacking trip in the fall in Idaho with one of my best friends. Besides those bigger trips, I can't wait to travel across the country and ride in new places with new people!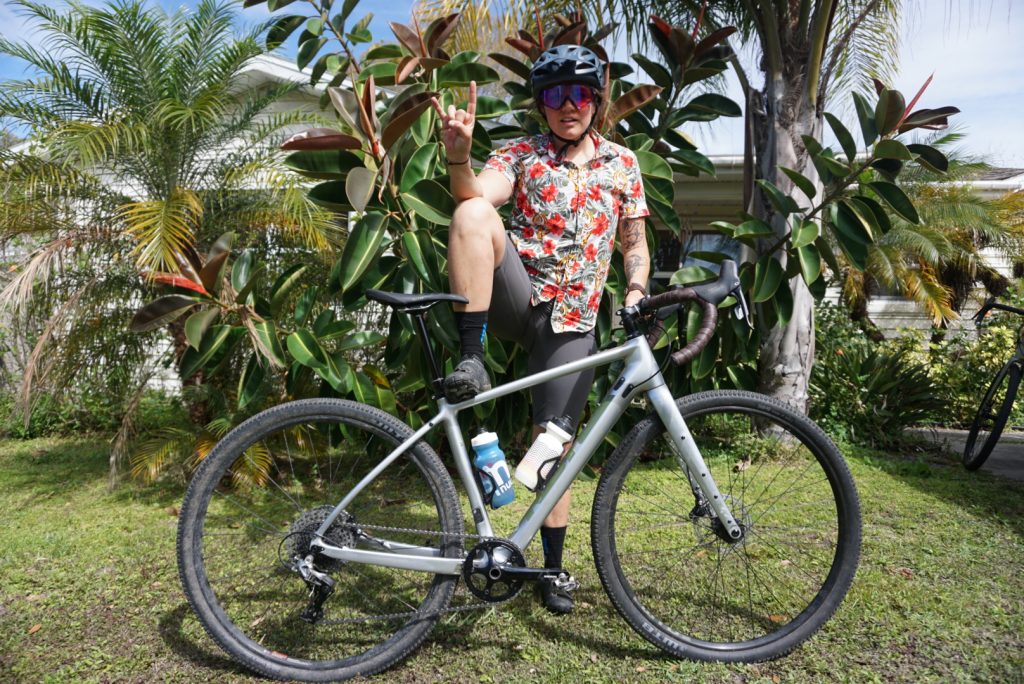 Ride like a girl is a series of interviews with WTNB (women trans non-binary) riders from around the world. If you would like to be contributed drop us an email.