Name: Exe Irl (they/them, il/y)
Location: Montréal (My base is here, but just love to be on the move, obviously, now, with Covid, of course it ever changing)
Discipline: All of it. I ride pretty much all kinds of bikes, I rotate in between them. At some point this summer I had 6, now I'm down to 3 working ones, I got a Fuji track (left to me by my friend Fionn who left Canada), I got this new Bassi bikes HOGS BACK (made here in Montreal), it's a gravel/touring beast, and last but not least I have a Trek work truck.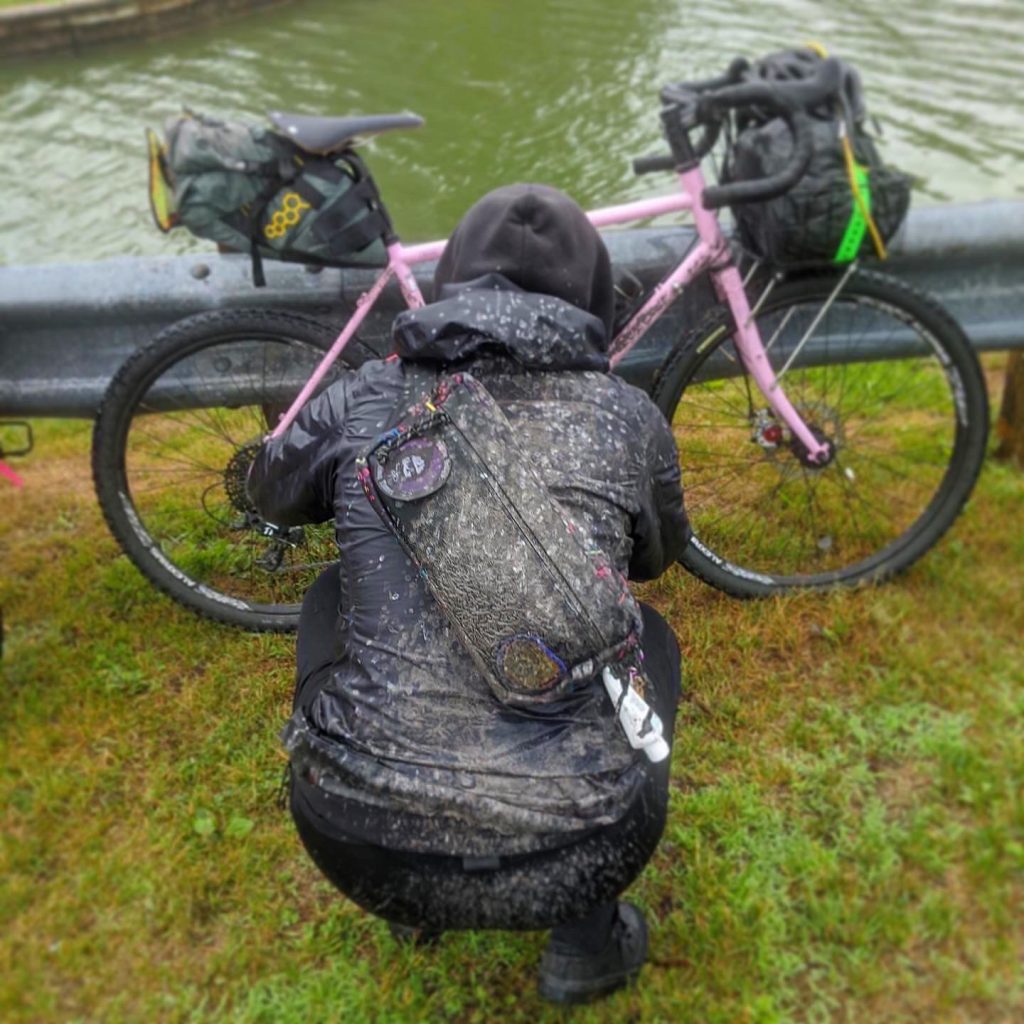 What does riding mean to you?
Riding quite literally got me out from a lot of toxicity in my life. It's a way for me to expend all my energy, feel free, have meaningful solo time, heal my brain… it helps me get back into my body, it expends my awareness, it also brings me closer to a community that has similar feelings and that's what matters the most to me. Riding is empowering. I bring myself to places. I choose where I go, and truly, I do not feel the limits of it, I could just leave with my bike and go off-grid if I wanted to. It gives me freedom. Feeling empowered in this scrappy world right now is something to feel grateful for! I could explain this for a while but it would take way too long…
I was riding a lot before being a bike messenger and some day, I was going to my previous workplace (commuting) and I had this huge realization that what I really loved doing most in my day was biking around in the city, and that's kind of how I took the decision to quit that job and start doing bike delivery.

I now work with Chasseurs Courrier in Montréal and couldn't be happier to have met such an incredible community and be able to work in an environment that feels right for me.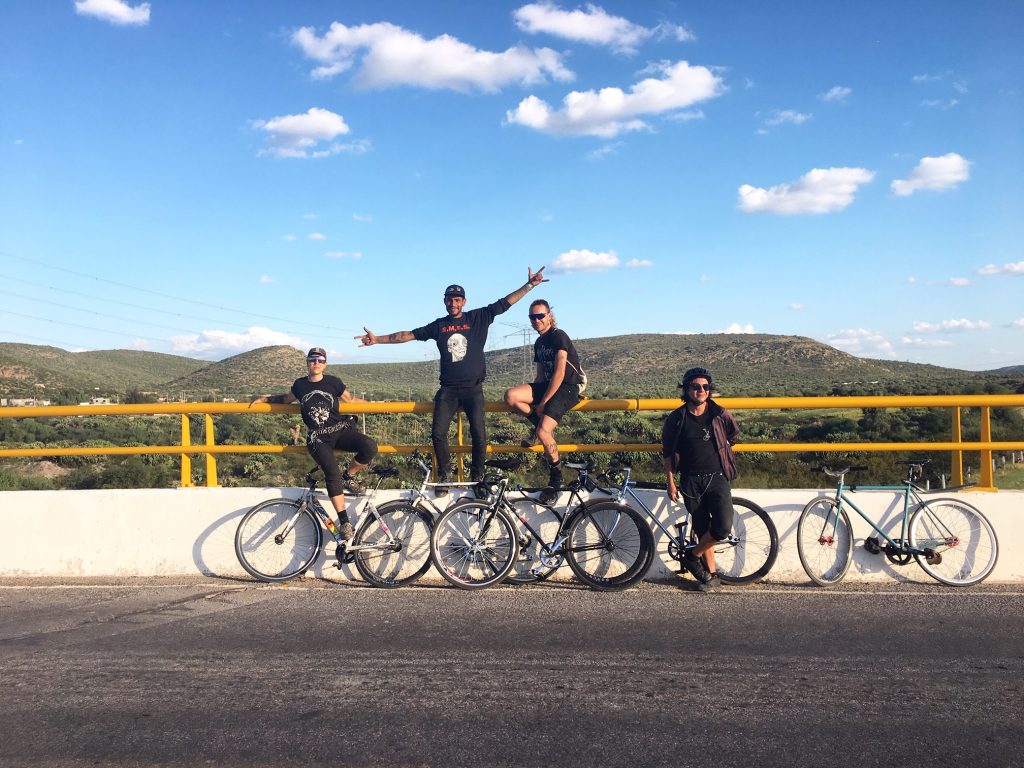 Riding brought me to many different places, (and I wish to go way further), it brought me to meet messengers and riders from around the globe and I truly cherish the fact that I have community in many different places because of that. Biking is an extension of myself and I absolutely couldn't live without it. In fact, if I can't ride for a bunch of days (for any kind of reason) it makes me go absolutely mad. Riding is a need, a love, and something I couldn't go (happily) without.
What is your favourite set up?
Thats such a hard question for me. Theres so many sick set-ups out there, some that I would like to try in the future but haven't brought myself to them yet…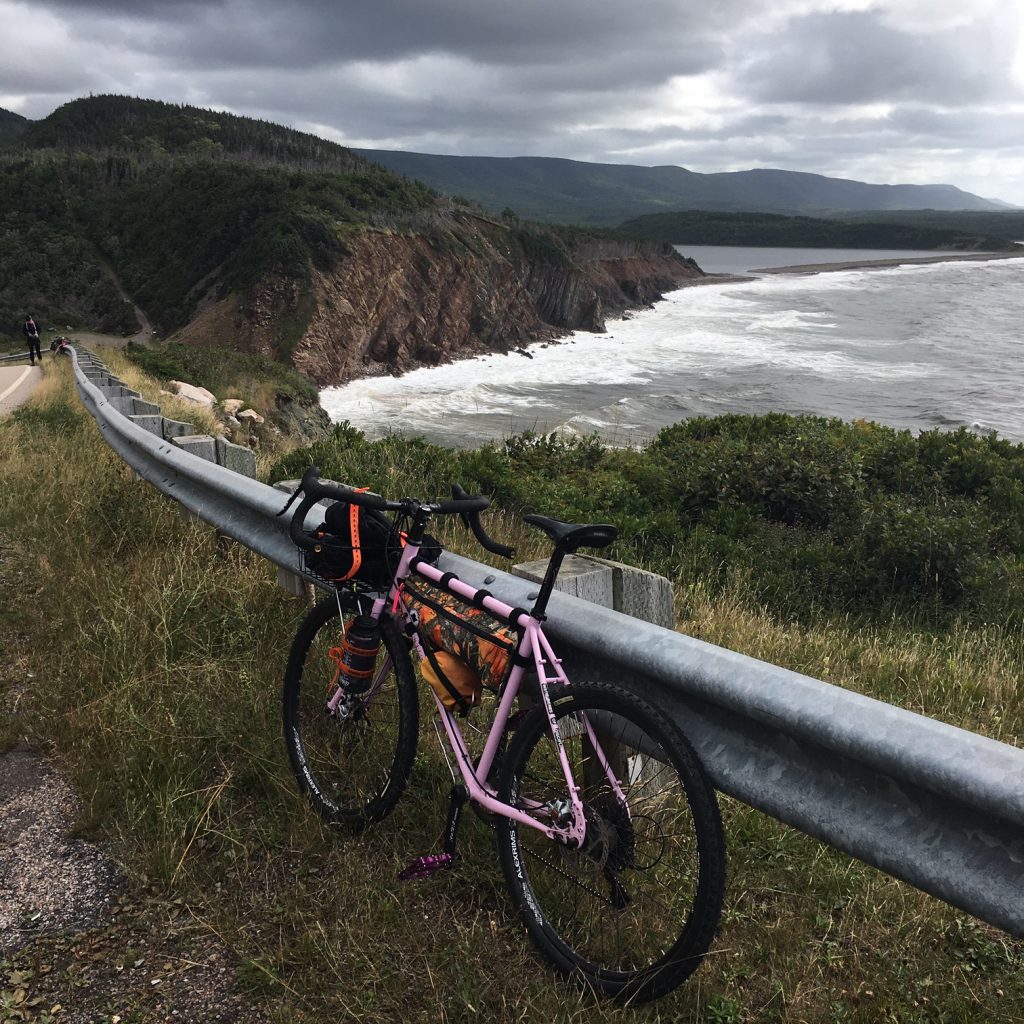 A part of me will always have the biggest kink for the rattest bikes out there. The Fuji track that I got from my pal is definitely the most rat bike I'm riding at the moment… it's called the FOOL, had got an insane amount of paint and stickers on it, had been welded where the seat post is… it's a whole kind of a beast with lot's of life to it. I think my fave bikes are the ones that got many miles to it, that big rat energy.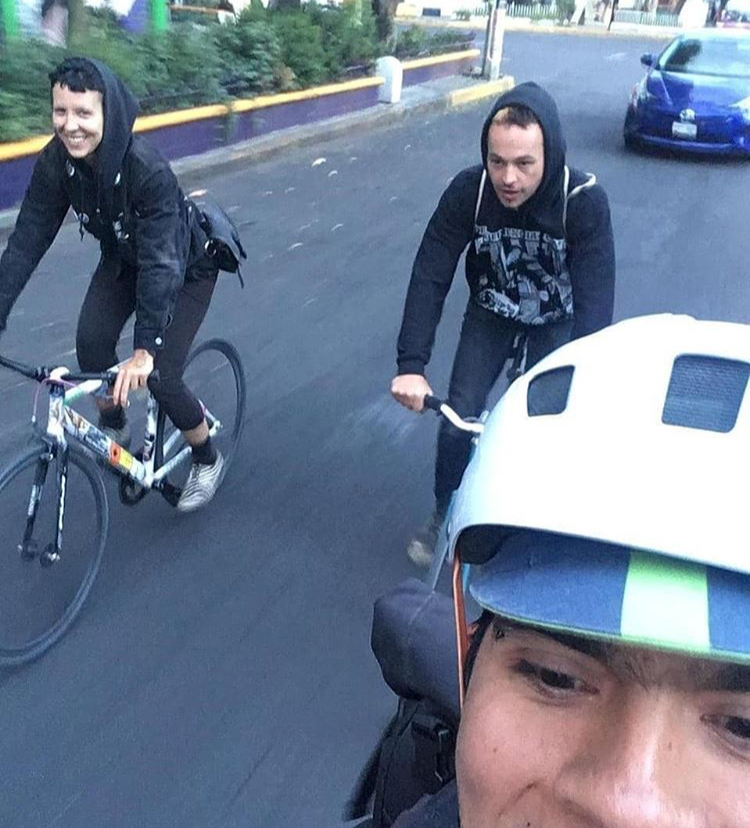 I also do love my new HOGS from Bassi, it's a 42 1/11 ratio, got that SRAM Apex and NX transmission, 650b x 47 Dynamico tires, 64,5 cm wide handlebar from Crust…. It's definitely my most fancy bike yet, and I do absolutely LOVE riding it, you can go on crazy adventures with that one, and riding big miles feels like such a smooth ride.
Do you think the environment is male dominated? If yes what are your thoughts about it?
That's a tricky question for me because, as part of the queer community, and as I am trans/non binary, I feel it's hard to talk about it by using binaries. But yeah, I do think that the environment I hugely cis-dude oriented and has been (historically) modelled mainly for them. I mean, we just need to look at the « biggest » road races, like Tour de France, and how it's literally just for cis-dudes. There's been femme communities out there trying to prove that YES, non cis-dudes can absolutely do the same amount of riding and should, without any doubts, have a place in all communities, in all races, in all events, in all shops, doing mechanic, having accessible knowledge, and not always feel like they have to pass by a cis-dude to get by… (that's maybe by personal experience but I've felt that way before for sure, and I don't wanna be blind to it).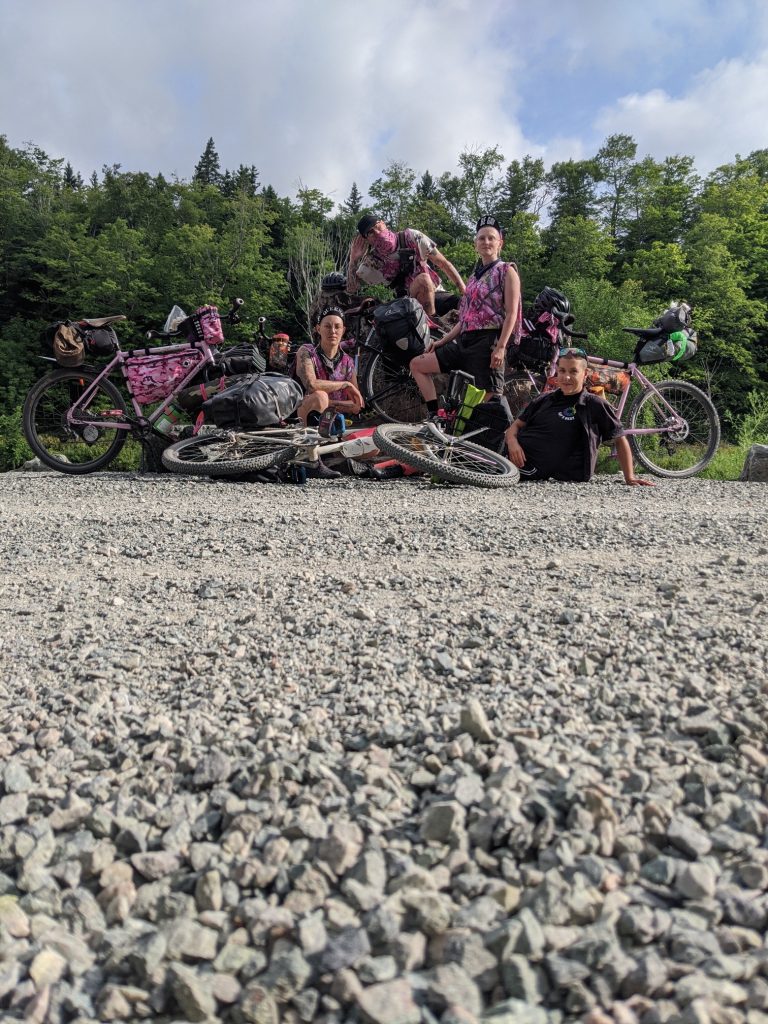 In general I feel like it's changing, more and more, and, personally, I started being a bike messenger because, amongst all, I was absolutely pissed off that most of the community was dominated by cis-dudes. I feel empowered to be a queer trans-non binary boy being absolutely able to smash as hard as other « males » out there… all in all, I feel like ALL genders should have equality to resources, knowledge, space (working with bikes, racing, going to events). We should most importantly work together to establish a safe-inclusive space for all. A bunch of collectives out there give me hope, like SHE36 in Germany, the queer polo community in Montreal (and also the huge queer biking community present here), WTF bike explorers, the all femme-messenger company Queens Bicimensajeras in Bogota, that are absolutely all killing it. There's way more out there… But yes, there's still work to do but I definitely think it's happening… and will keep going towards inclusivity.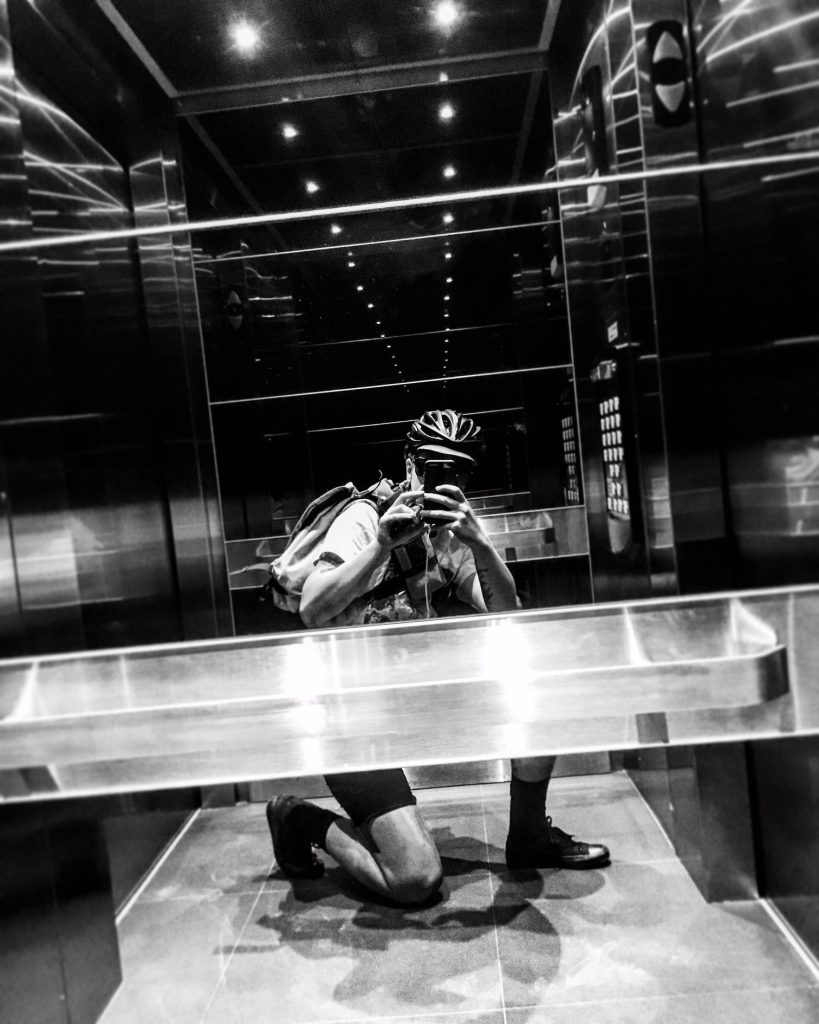 I think it's all about encouraging queer/non-cis dudes to be part of the community that it can grow stronger, and be more diverse. Our company, Chasseurs Courrier, encourages WTNB people to work with us and that's a really good way to create visibility and make space for empowerment. I'll stop myself from writing a novel on the subject but there's so much to write about…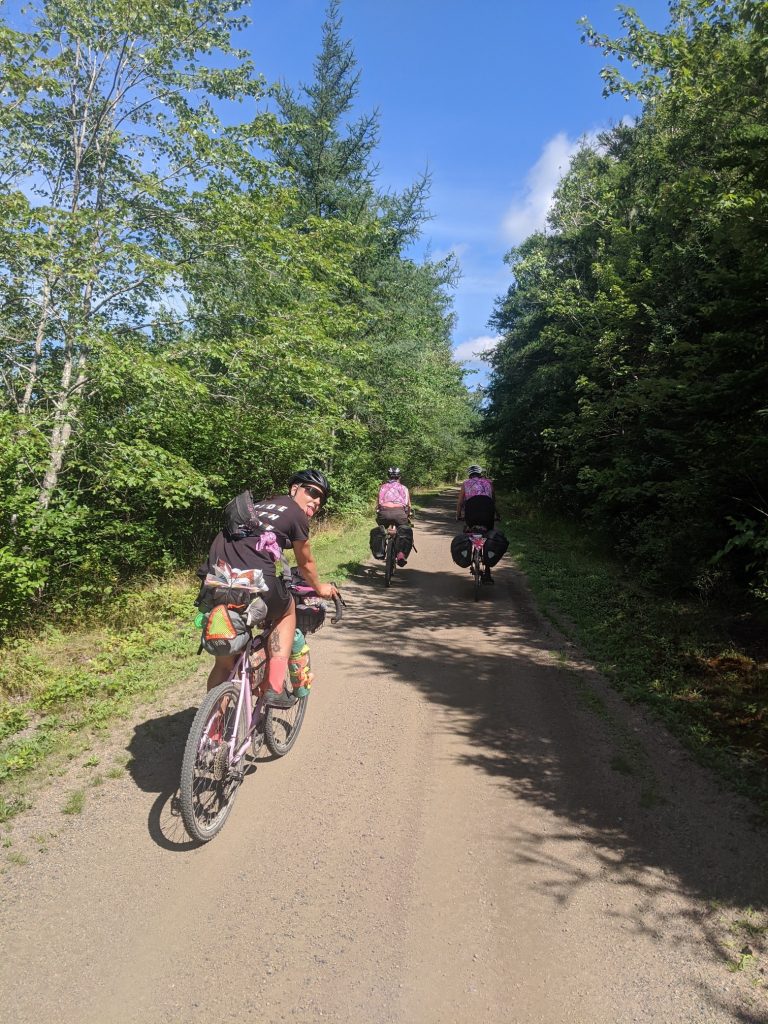 Any riding plans for the future?
Well I do hope that I can go bike places soon, I've been riding this summer inside Canada, and it has been amazing, my next goals are to go back in Europe and ride in a bunch of places while I'm there, but of course, no idea when I will be able to do that so for now I'm riding for work and doing small camping trips/rides inside Quebec.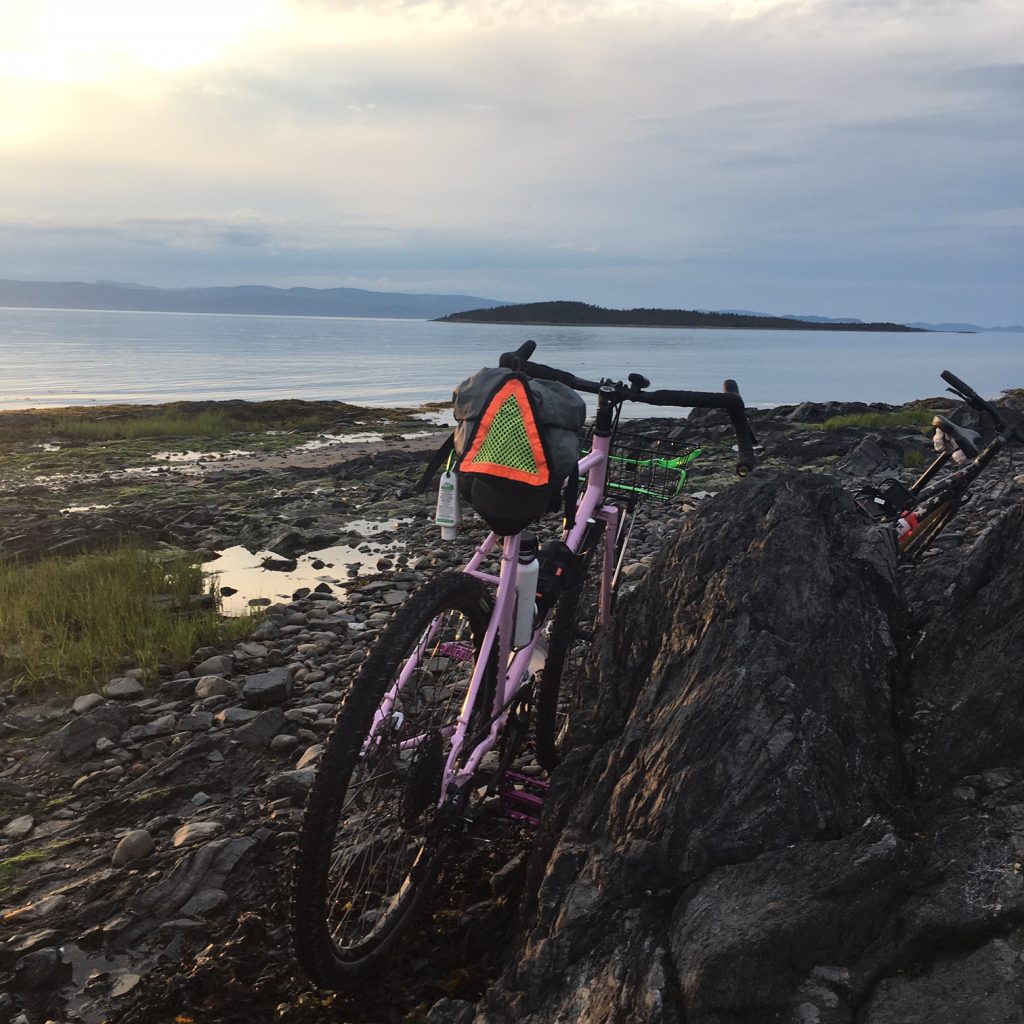 Ride like a girl/a queer is a series of interviews with WTNB (women trans non-binary) riders from around the world. If you would like to be contributed drop us an email.