Name: Laura Robles
Location: I was born and raised in Yuma, Arizona. Currently living in Long Beach, California.
Discipline: I mostly ride fixed gear and road but also have a gravel bike.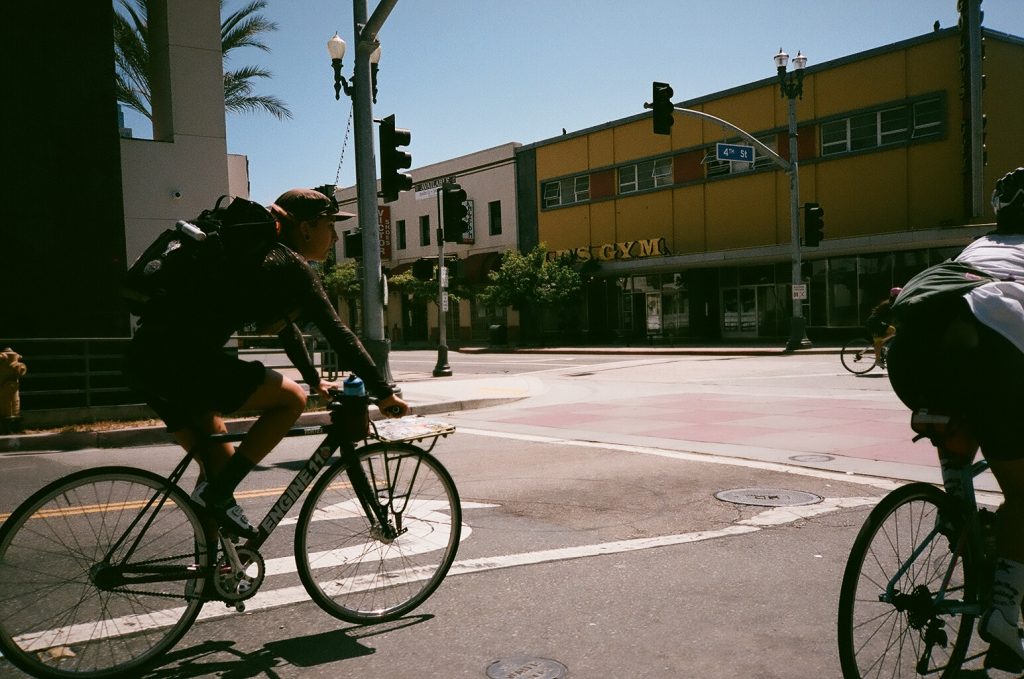 What does riding mean to you?
Cycling means community to me. I have had many hobbies and interests and nothing has fulfilled me as much as riding bikes. It could be a very independent sport but when you put yourself out there and surround yourself by other bike riding individuals there is no greater connection.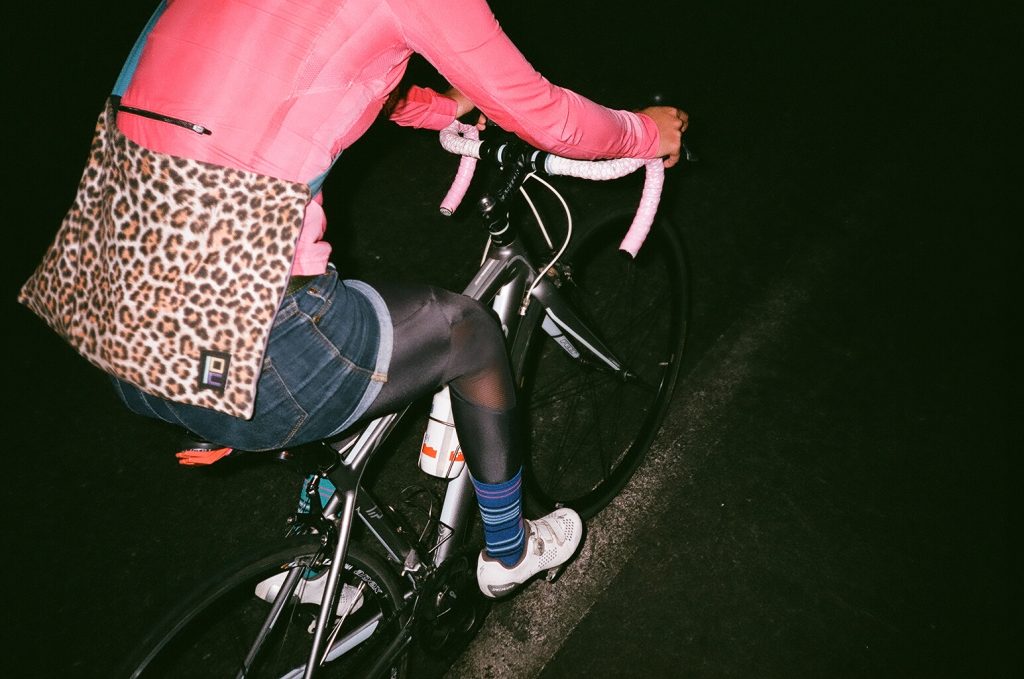 The freedom that comes with cycling is a given, the independence you build when you go on adventures is part of it, but the one thing that I've found through it all is like minded individuals that share the same passion. Whether it be to build strength, to meditate on long and difficult rides, for the views or the beers after, I've found that through cycling I have found new ways to understand and relate to people who enjoy riding bikes as I do.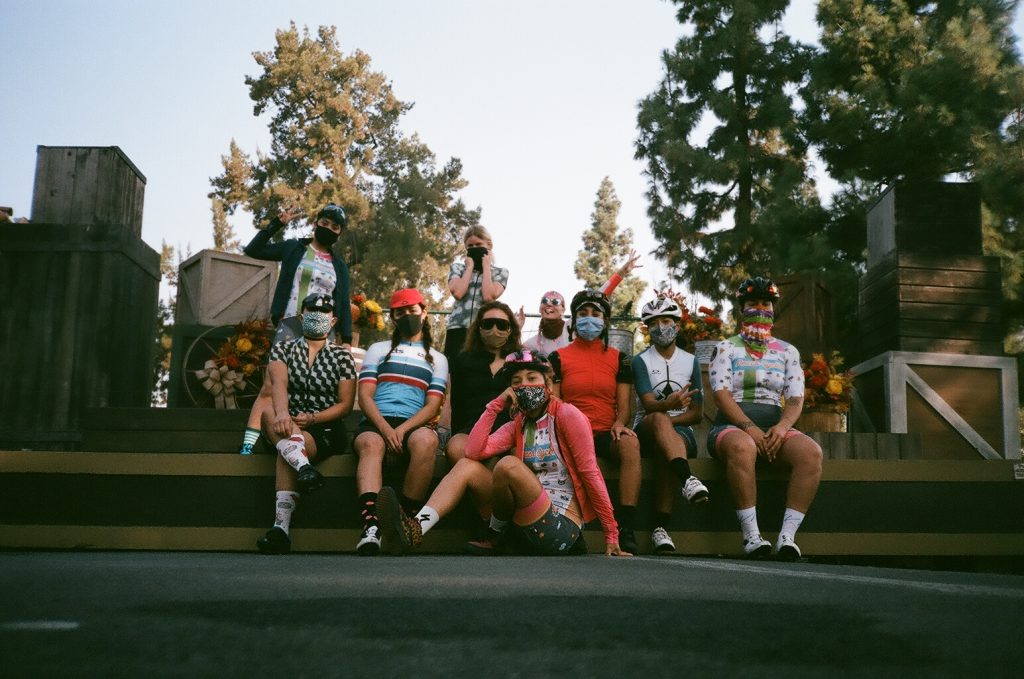 What is your favourite set up?
I have the most fun riding around fixed on a 46×16, clipped in with flat bars. This set up is my go-to for all types of riding.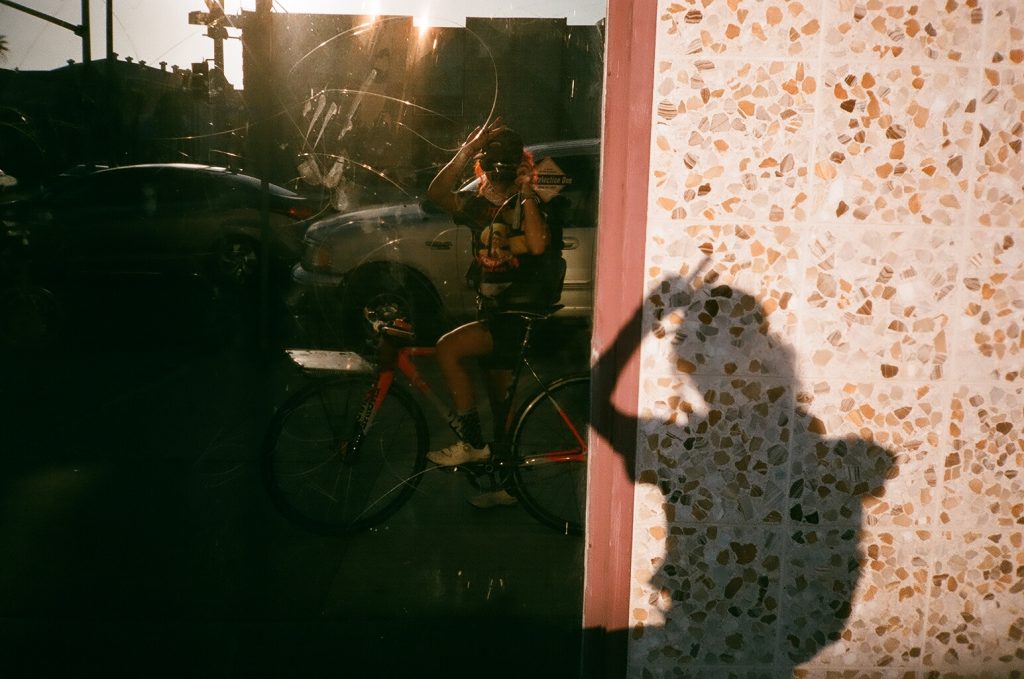 Do you think the environment is male dominated? If yes what are your
thoughts about it?
This isn't something that takes up space in my mind. Whether it is or isn't, what I focus on is "how can I inspire other women to do more for each other". As a woman in cycling I have always felt supported and encouraged by the men in the cycling industry. The biggest obstacle for me has been finding a place within the women in cycling. This has opened my eyes to the type of work women need to focus on doing for each other, rather than focusing on how many men are out here doing their thing.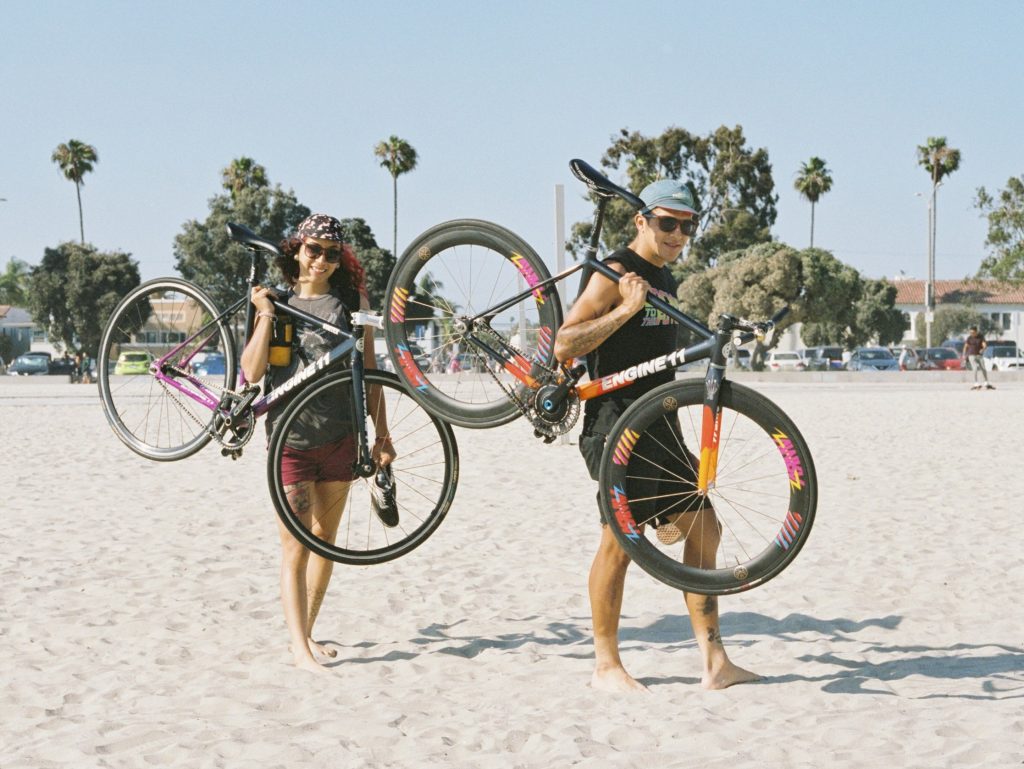 Through the pandemic I have done endless work to bring together a community of female cyclist of different level experience to ride together and build friendships, to uplift and encourage each other because that's how we will break the stigma that "women belong at home resting". As women in sport we can't only pay attention and uplift the strong ones on podiums, we have to learn to extend a hand to the women who are looking to get into the sport, the women who are curious but may be scared. Through sharing knowledge and support with each other we can help bring female participation into all kinds of sports.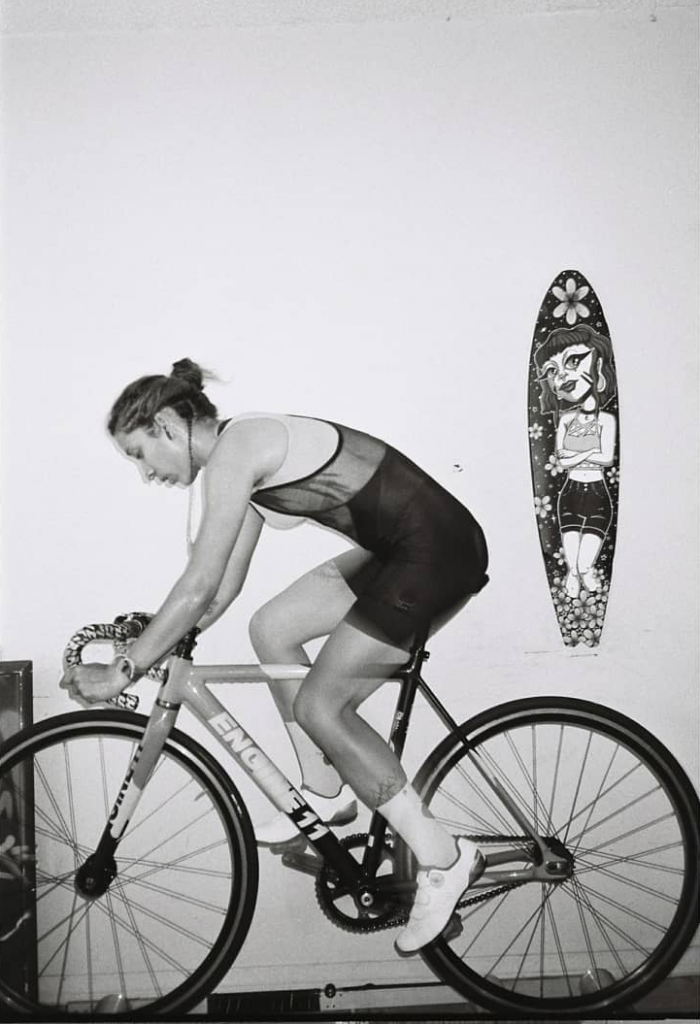 The only change will come as we push ourselves to treat other women with love and help them find a space for themselves within us. Women are out here doing great things already but nothing will change unless we invest and develop the youth, the curious, the ones that need an extra lil push.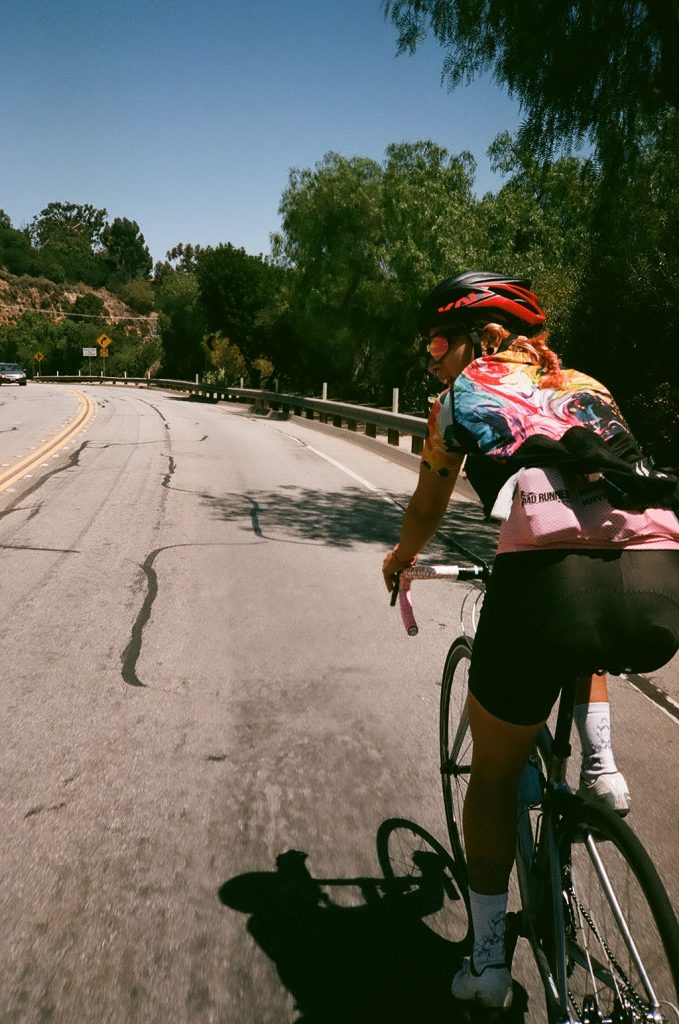 Any riding plans for the future?
I've made a commitment to ride with the ladies in my community every Sunday. Other than that I just plan to have fun with any ride that I do. Not many events to travel to so I'm happy just finding new routes within my city and new friends to share views with. There seems to be a comeback in alley cat races so you can catch me at the local ones cutting traffic and running red lights.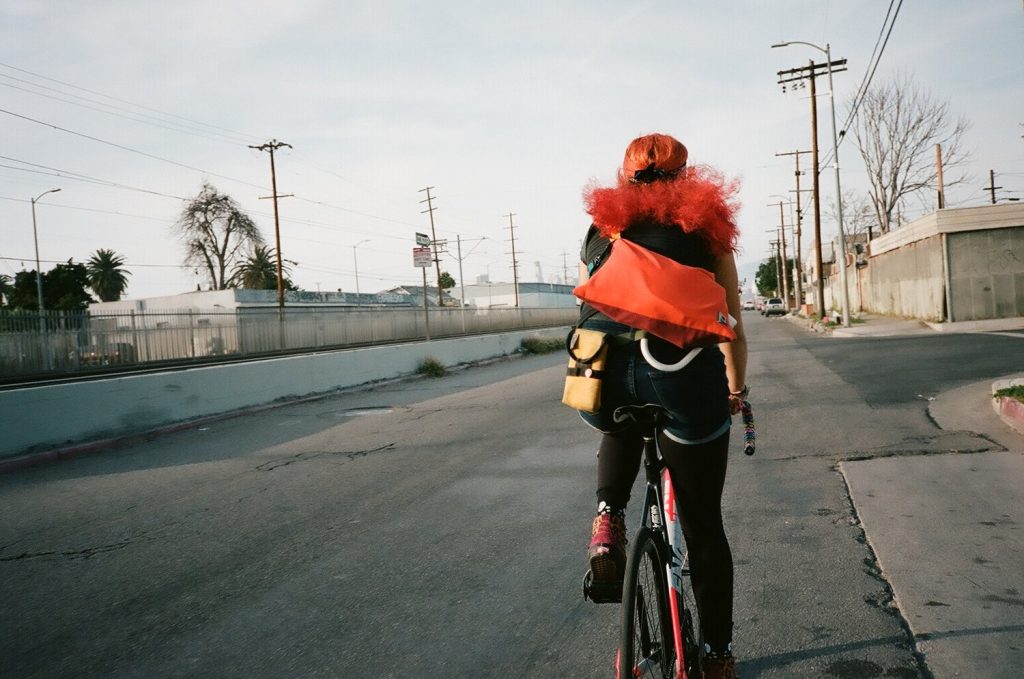 Appendix: Laura makes bags and here is a little about them.
Handmade with love in Long Beach, CA out of @lauraimnot and @izzyballs home, the LOC Morral is the bag you never knew you needed. It will carry just about anything you can think of- your beer and chips, your tubes and snacks, your cats- and it is even capable of folding down to fit inside your jersey pocket. This bag was designed with bike riding in mind as well as the everyday casual use. Each bag is crafted to be one-of-a-kind.
Ride like a girl is a series of interviews with WTNB (women trans non-binary) riders from around the world. If you would like to be contributed drop us an email.