Name: Olya fon Fursman
Location: Born in Moscow region. Currently in Sochi, Russia.
Discipline: fixed gear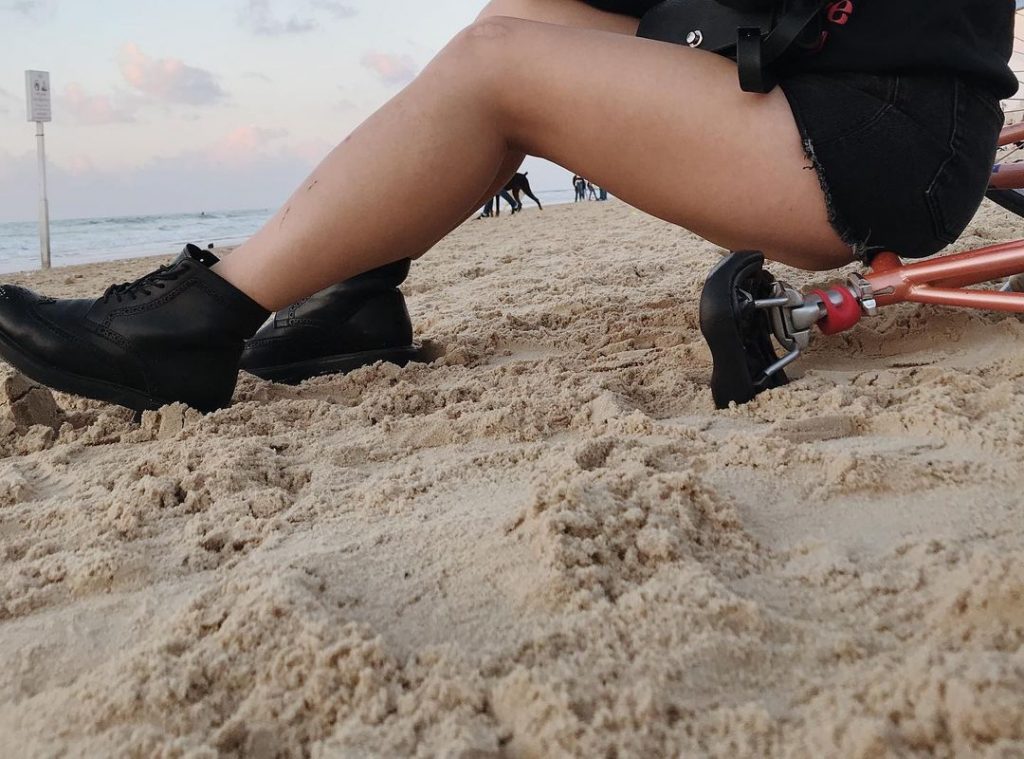 What does riding mean to you?
It's a way to feel free and stop overthinking. A way to regain your sense of self and feel happiness. A way to relieve anxiety. A way to remind myself that I can do whatever I want.
It's also community of the same people with fire in their chest, who are in eternal search and growth. It's great that wherever you are by the bike you can always find same people as you are.
It's a lifestyle. During lockdown I worked as a messenger with my friends. I remember this time with a smile and gratitude.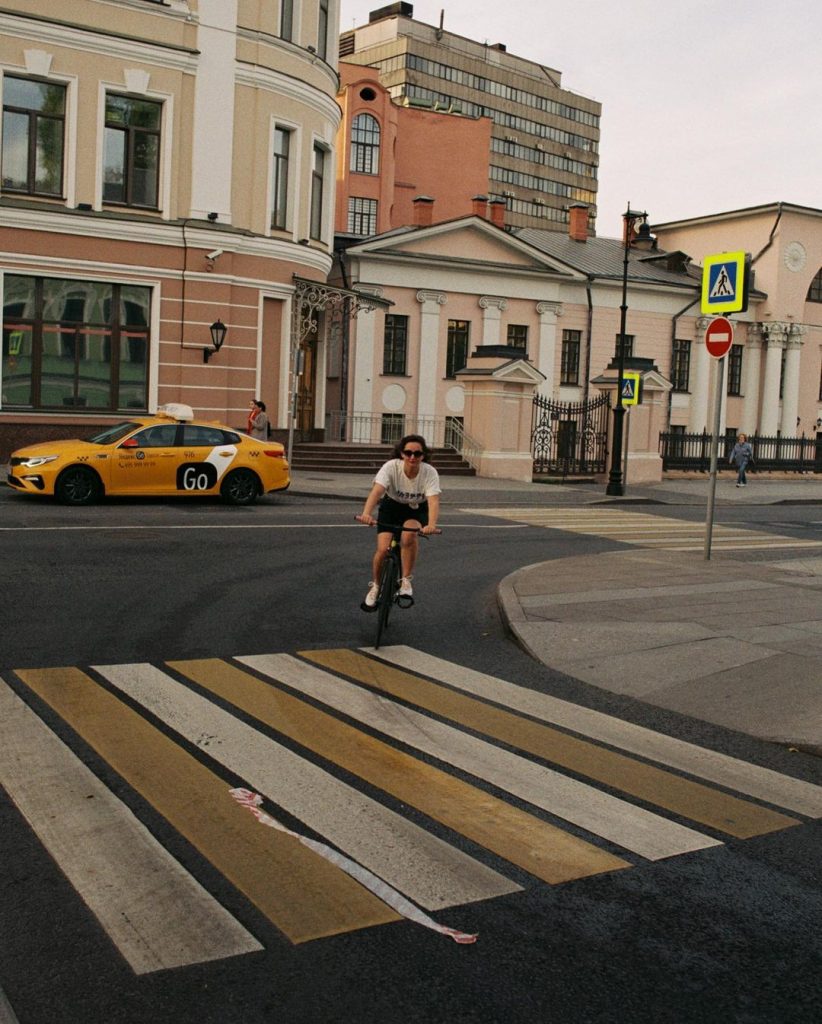 What is your favourite set up?
I don't care what's under my ass as long as it can be ridden. Now I have a 49/18 fixed bike.
There are plans to buy a road bike to climb the mountains more easily.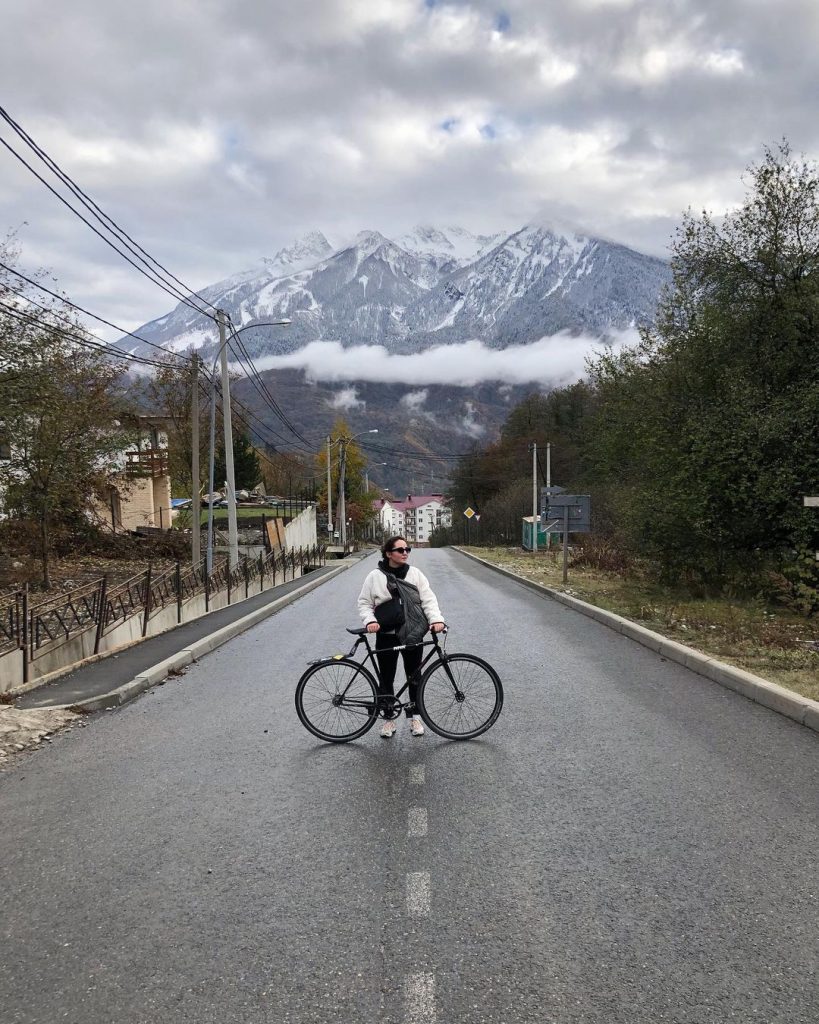 Do you think the environment is male dominated? If yes what are your
thoughts about it?
I love men. Praise to the bike, I made a lot of friends from the cycling community. They have been and remain a great support for me. When I punched a wheel, they came to my aid. We didn't even know each other then. When I fell, they were there. When I need advice, I know that I will always be prompted / helped / supported by them. And when I travel to another city or country, I can always have a couch at someone's home for the night.
I think the problem is the existence of cycling snobbery, which has no gender. Not the dominance of men in the environment.
Any riding plans for the future?
Any place is revealed in a completely different way when you are on a bike. I really want to go on a cycling trip to Asia and the USA. Maybe work as a messenger there.
Or maybe to Brazil. Why not! There are so many roads and new people waiting us ahead.
Also I want my b_d_s_m_cyclingclub to grow with more stuff and collaborations.
Ride like a girl is a series of interviews with WTNB (women trans non-binary) riders from around the world. If you would like to be contributed drop us an email.