Name: Michelle
Location: Santa Cruz, CA, USA
Discipline: I've kind of ran the gamut in terms of cycling disciplines. I started out riding track bikes, got into bike polo, then found CX, realized MTBs were super fun so I got a hardtail, got a BMX bike, worked as a messenger, raced tracklocross, did a handful of bike tours, and then upgraded to a full suspension MTB which I ride mostly these days. Who knows what's to come for me in the future!
What does riding mean to you?
Riding means so many things to me and it has changed a lot for me too over the years. Riding has been my outlet to a great community worldwide. I've traveled worldwide to Japan, Europe and Italy with bikes and met so many diverse, wonderful folks who share with me their favourite spots and a little glimpse into what it's like to live and ride there.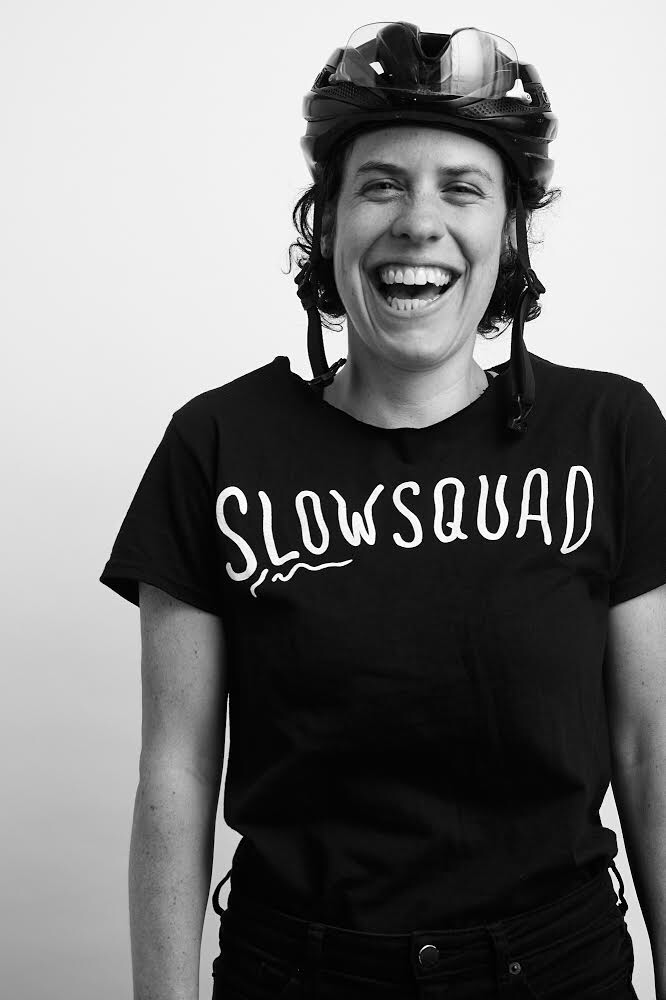 At the same time, it's how I can explore and learn about the place where I currently live, and express deep gratitude and acknowledgement for the Indigenous communities that have lived and tended to the native territory I reside on for time immemorial.
It's also a way I take care of myself mentally – I find riding to be meditative and a great way for me to relieve my anxiety and be present. It's also a vessel for me to push my limits, from doing something like a really hard endurance ride or big jump, I can track and see my progress individually.
What is your favourite set up?
These days I have been on my Santa Cruz Bronson non-stop. I guess it doesn't hurt that I'm now surrounded by redwood forests with countless trails that are close by. I just swapped to flat pedals recently after having ridden clipless for so many years and I'm super stoked on it. I find it helpful to have them when trying to session things in a tight spot and also great for when I need to bail out.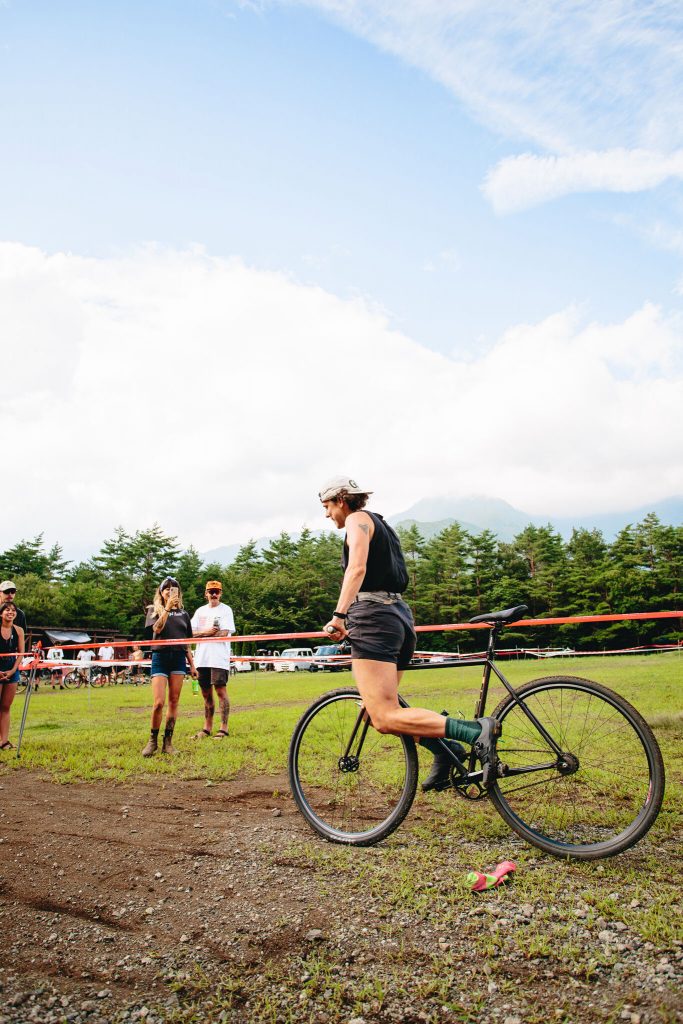 Do you think the environment is male dominated? If yes, what are your thoughts about it?
Most definitely! A lot of other sports are too, and there has been an increase in non cis-male ridership these days, but regardless of that, I think the most important change I would like to see is just an overarching goal of the sport being more welcoming. Less clique-y, 'holier-than-thou', aggressive, etc.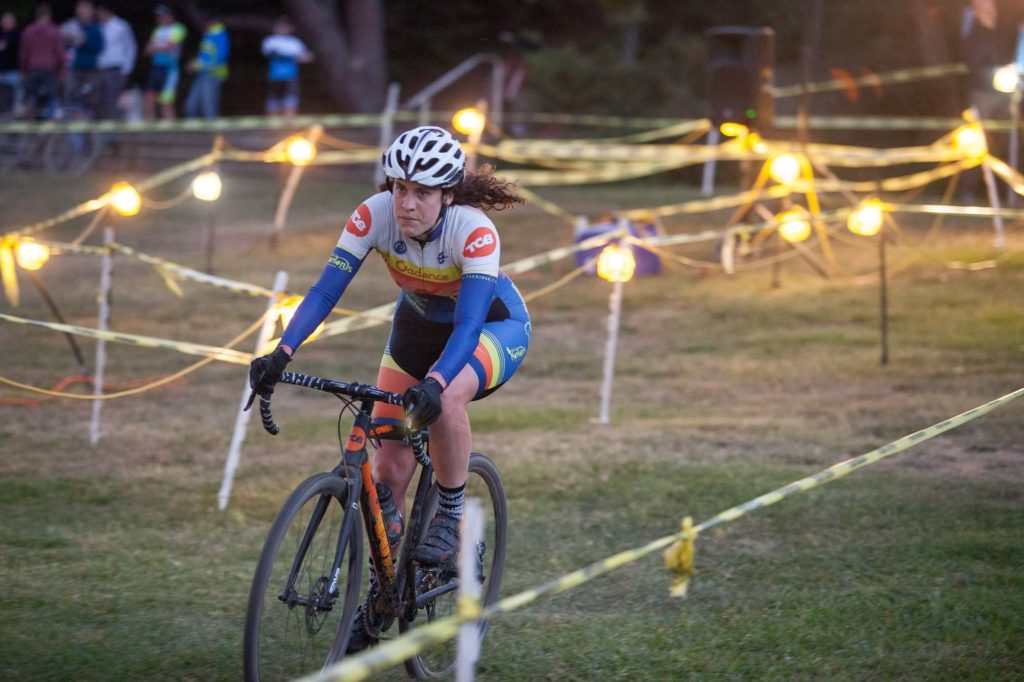 Cis-males are not going away and it's on them to be more supportive and inclusive of other folks who are getting into the sport no matter who they are. Don't make assumptions about their skill level, bike knowledge, or treat them differently. Cycling is a great activity for everyone and the more diverse representation and awareness around the toxic, aggressive attitudes in the sport we have, the more we can truly have a welcoming cycling culture.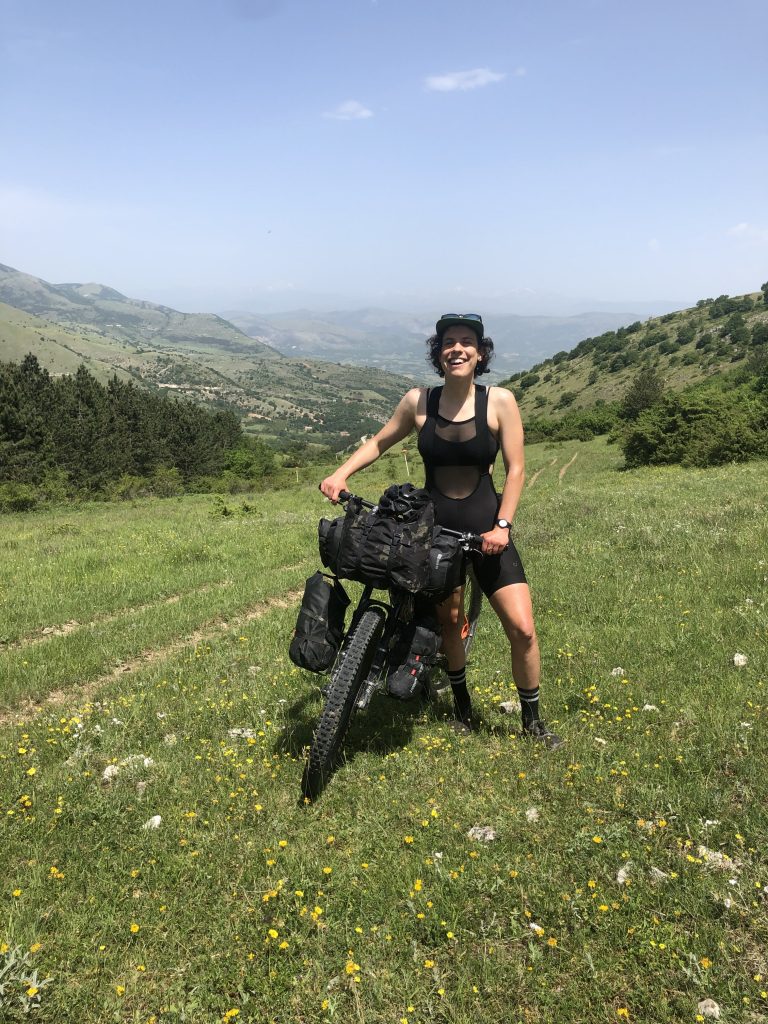 Any riding plans for the future?
My hope this year and to just work on my mtb skills by sessioning more. I want to get more comfy on drops and doubles on the trail so I've been working on some jumps in my backyard. I'm also really looking forward to heading up north to Oregon this summer to mtb and dispersed camp up there – I love the riding up there so much, the trails are so fun and challenging!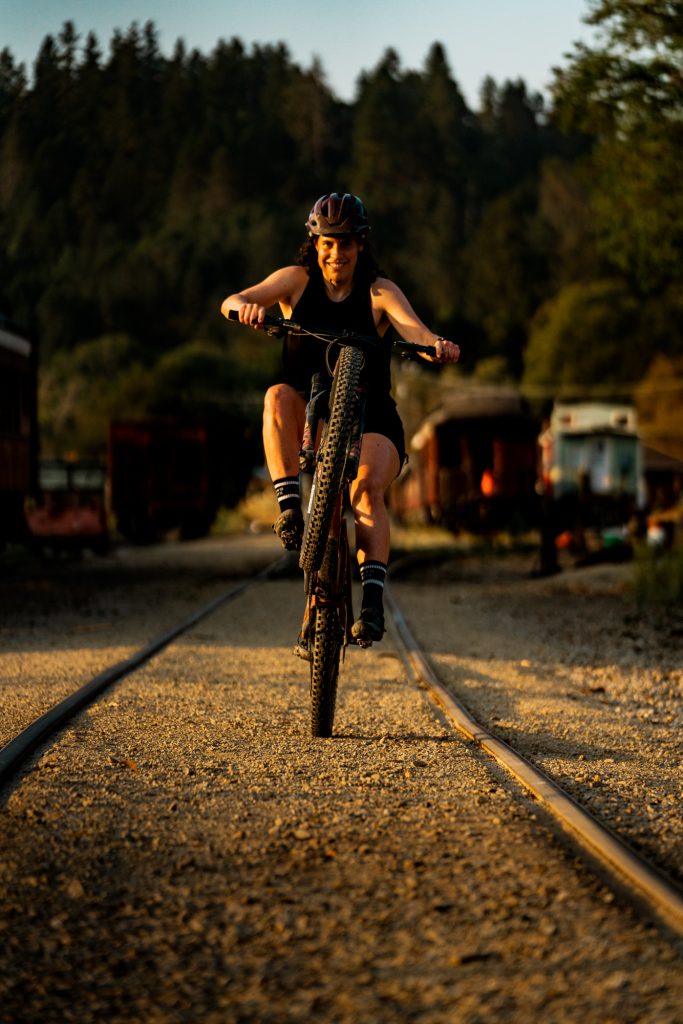 Ride like a girl is a series of interviews with WTNB (women trans non-binary) riders from around the world. If you would like to be contributed drop us an email.